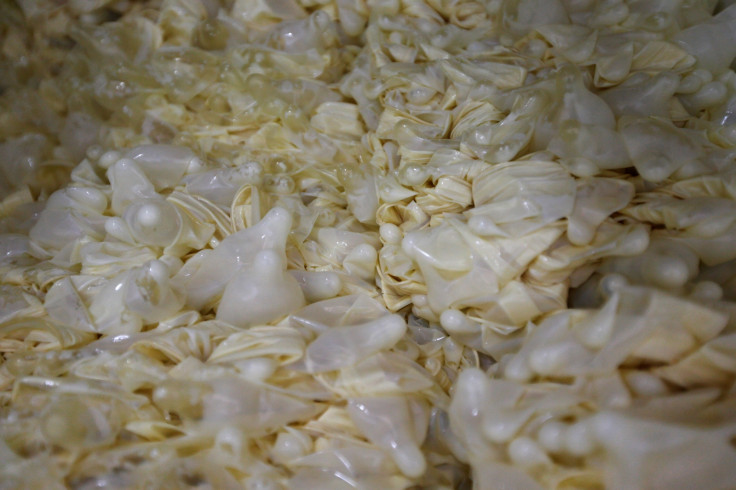 A drainpipe found clogged with hundreds of condoms led police to expose a prostitution ring run by a husband and wife in a shopping district in Texas, investigators say.
A police raid of a massage parlour in northwest Austin allegedly saw officers find the wife in a room with a naked man, while another woman entertained a second naked client in a separate room.
Police were tipped off about the parlour back in February, an affidavit filed on Friday (7 April) said.
Tenants in the same block of properties, in the 11400 block of North FM 620, were said to have become suspicious after an industrial disposal unit connecting to the city's sewer system had become clogged with so many condoms it was destroyed.
Sgt Kevin Covington, of Austin Police, said it became one of several pieces of evidence against the married couple.
"I was like, 'you've got to be kidding me,'" he told local daily newspaper the Austin American-Statesman . "It's not the normal tip you would get, or lead you would get on a place committing criminal activity, but it happened, so that helped us out."
Investigators identified the owners of the massage parlour – named Jade Massage Therapy – as Juan Wang, 49, and husband, Joseph Emery, 54.
Two days before the tip-off, Wang was stopped by security at Austin-Bergstrom International Airport with $30,000 (£24,000, €28,300) in cash wrapped up in several duct-taped bundles, the document said.
She allegedly told officers the money had come from Jade Massage and was for a medical procedure in China.
"When (an officer) pointed out that she was carrying in excess of a year's worth of income Wang became visibly nervous and had difficulty answering further questions," the affidavit said.
She was allowed to board the plane after giving police a contact number, the document added.
Investigators found the number was linked to online advertisements for "Jade Massage" sexual services.
On 22 March, police carried out a search of the business and allegedly found Wang in a room with a naked man.
Another woman was found in a separate room with a second naked man, the affidavit said.
Police say the clients who frequented the massage parlour would tip between $40-$120 on top of a standard $60 massage charge.
A search of the couple's home found more than $60,000 in cash inside a safe.
Both Wang and Emery face charges of engaging in organised criminal activity and money laundering.