Ukip MEP Mike Hookem has said he and a film crew were forced to flee for their lives from a Dunkirk migrant camp after they were threatened with a gun by a group of angry men. Speaking to IBTimes UK Hookem said he and the team of five were forced to make a hasty retreat from the migrant camp as they were chased by a violent group. As they fled the area roughly 3km from Dunkirk Port, the sound man reported he saw one of the migrants brandish an automatic pistol.
"The shouting was threatening and it was starting to pick up. I said to everyone 'Ok we need to back out,'" the MEP for Yorkshire and North Lincolnshire said. It was then the gun was spotted. "My sound man said 'he's actually just pulled a gun on us' and by this time we were moving out of the camp as fast as we could," Hookem said.
The Ukip MEP said he was told the gun was "pointing straight at us". He added that he thought the team was safe when they went to central Dunkirk, describing it as "a frightening situation".
Hookem, who served in the RAF and was a commando Engineer, has been making a documentary on Calais over the past two weeks with a film crew of five. He said they had chosen to investigate the expansion of the migrant crisis in northern France to ports like Dunkirk in the wake of increased security measures at Calais where between 2,500 and 5,000 migrants reside at any one time.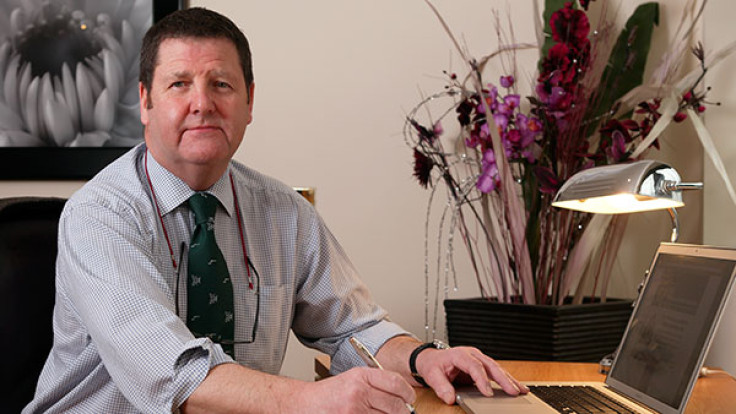 "This is the first time we have encountered anything like this so I am surprised really. This is a different situation to Calais," Hookem said, adding that the event spoke to the danger certain elements among the migrants posed. "Obviously there's some criminals among the migrants and these criminals are trying to get to the UK," he explained.
Maya Konforti, from humanitarian group L'Auberge des Migrants, who has worked in Calais' largest migrant camp for a number of years, said she found the event to be extremely surprising but said if a gun had been pulled then it was likely Hookem had stumbled on a people smuggling operation run by criminals trying to take advantage of low security around Dunkirk. "Maybe people smugglers who have found a way through at Dunkrik were protecting their territory," she said.
A spokesman for Hookem explained there was no way the migrants could have known one member of the crew was a politician and to all intents and purposes the group appeared to be a regular film crew. Migrants in northern France have expressed discontent with the press following increased media attention on the migrant crisis. They feel the presence of journalists in the region has impeded their chances of making it successfully to the UK and brought police and security reinforcements from France and Britain.