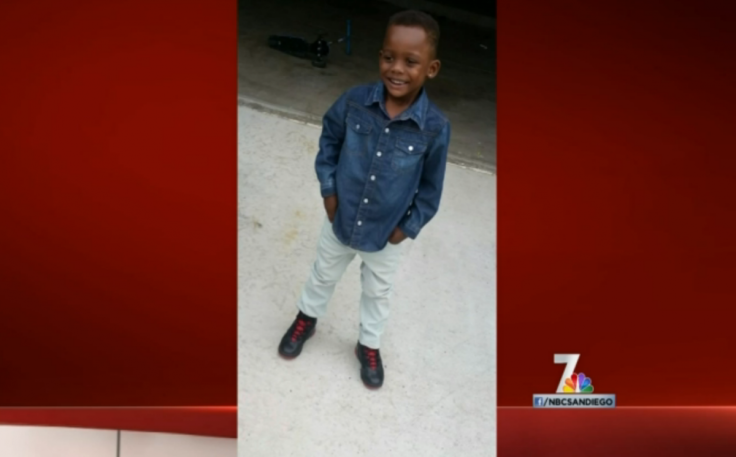 The body of a 4-year-old Californian boy who was reported missing has been found on 13 September in San Diego Mission Bay. The boy, identified as Wesley Hilaire, was initially reported as a possible abduction but police later discovered his body 100 yards offshore by rescue personnel using sonar.
"All of us at the San Diego Police Department wanted to find Wesley safe," Police Chief Shelley Zimmerman said. "Our heartfelt condolences and prayers to the family. Thank you to everyone who helped search."
According to the Los Angeles Times, little Wesley had been with his family on Fiesta Island at the edge of the bay when he disappeared. His family was getting ready to end the family outing and head home when he was last seen around 7pm PST on 12 September.
San Diego police issued an Amber Alert for the boy at 2am due to worries he had been abducted, however, they later established that he accidentally drowned, the Associated Press reported. Wesley's mother, Daniesha Hilaire, reportedly spent the night passing out fliers for searchers.
"If anybody sees him, just take him from whoever he's with," the boy's mother told NBC7 during the night search. "He was with my sister on the beach and I was at work and I got a text saying that they couldn't find him at the beach."
The AP reported that when Daniesha Hilaire learned of her son's drowning, she collapsed and was taken away on a gurney. Wesley's grandmother began screaming when she learned of her grandchild's death. The boy's father, a sailor for the US Navy, is deployed on the USS George Washington.
Wesley's body was discovered around 11am PST by a Harbor Patrol sonar boat about 100 yards from Mission Bay Park. Divers later went in to recover his body. According to NBC7, during their search for the boy, officials discovered the body of an adult drowning victim, who was unrelated to Wesley's drowning.