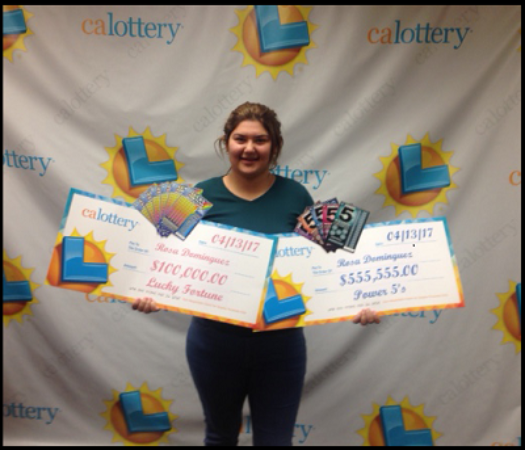 Very few people ever get to win the lottery once in their life, let alone twice - in the same week. For Rosa Dominguez, that all happened before she had even turned 20.
The 19-year-old was driving from Arizona when she bought a scratch card at a petrol station along the way, the California Lottery said. The $5 'scratcher' ended up bagging her $555,555 (£430,000) prize money.
"I was so nervous I just wanted to cry," she told the organisation.
Then, before the excitement of her huge win had even started to seep in, she struck again. Just a few days later she was once again at a petrol station in the state where she decided to buy another $5 scratch card. This time she won $100,000 (£77,000).
With accumulated prize money of $655,555, (£508,000) Dominguez told the Lottery that she would be going shopping and wanted to buy herself a new car - maybe to hit up more petrol stations?
Those were the top prizes for state scratchcards - for larger stakes lotteries, the chances of winning once can be unbelievably small.
According to Lottoland, the chance of winning the jackpot in the UK Lotto is one in 45,057,474; for the EuroMillions, which usually has a larger prize, that rises to one in 116,531,800. In the US, the Powerball is offered in most states and offers prizes often in the hundreds of millions of dollars - to win that jackpot you'd have to beat odds of one in 292,201,338.