Call Of Duty: Black Ops 3 took advantage of a lean month for new video game releases to remain the top-selling game in the US in January.
The popular first-person shooter beat out competition from the likes of Grand Theft Auto 5, Star Wars: Battlefront and Fallout 4 to remain top of the charts for a third successive month.
Market research firm NPD was reported as saying that overall hardware sales dipped 15% compared to the same month a year ago to $157m (£109m), partly due to fresh price cuts to consoles such as the PlayStation 4 and the Xbox One.
Software sales were impacted by the paucity of new releases and dipped 10% to $213m.
A Sony spokesman told GameSpot that PS4 was the best-selling console in the US during January and also led the pack in software sales.
"PS4 also saw impressive year-over-year growth in both hardware and software sales," the representative said.
"We appreciate the support and will continue to deliver on our promise to bring the best entertainment experiences to gamers."
Call Of Duty sales
Released in November 2015, Black Ops 3 is the 12th instalment in the hugely popular Call Of Duty series.
Developed by Treyarch, it takes players to a futuristic world facing upheaval from climate change and radical new technologies.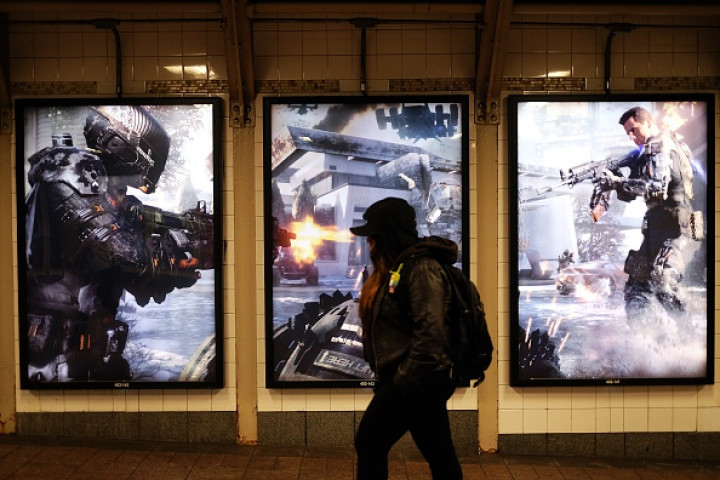 NPD's data surprisingly revealed that the military shooter sold better on the Xbox One than on the PS4, despite the latter's user base having access to the Awakening DLC pack first.
However, this may be explained by the fact that NPD's research does not include digital sales and sales in the second-hand market from outlets such as GameStop.
Games sold bundled together with consoles are also excluded from software sales figures.
Software sales top 10:
Call of Duty: Black Ops 3 (Xbox One, PS4, Xbox 360, PS3, PC)

Grand Theft Auto 5 (PS4, Xbox One, Xbox 360, PS3, PC)

NBA 2K16 (PS4, Xbox One, Xbox 360, PS3)

Star Wars: Battlefront (Xbox One, PS4, PC)

Fallout 4 (PS4, Xbox One, PC)

Minecraft (Xbox 360, Xbox One, PS4, PS3)

Tom Clancy's Rainbow Six: Siege (Xbox One, PS4, PC)

Madden NFL 16 (PS4, Xbox One, Xbox 360, PS3)

Lego Marvel Avengers (PS4, Xbox One, Xbox 360, Wii U, PS3, 3DS, PS Vita)

FIFA 16 (PS4, Xbox One, Xbox 360, PS3)
For all the latest video game news follow us on Twitter @IBTGamesUK