Call Of Duty: Black Ops 3 was the top-selling video game in the US in November, beating out the likes of Fallout 4 and Star Wars: Battlefront.
That's according to market research firm NPD, which also revealed that Sony's PlayStation 4 console outsold both Microsoft's Xbox One and Nintendo's Wii U during the month.
VentureBeat reported that November was the best month ever for consoles, with combined hardware sales up 11% year-on-year to $1.1bn (£730m; €1bn).
However, software sales at retail outlets dived 7% to $993m.
Overall, US consumers spent $2.5bn on game software, hardware and accessories at physical retailers, up 2% from November 2014.
NPD's data does not take into account digital sales and sales in the second-hand market from outlets such as GameStop.
"According to NPD's checkout tracking, video games increased its share of spend on both Thanksgiving and Black Friday [compared to] last year, making it one of the top-performing categories at retail over the holiday weekend," NPD analyst Liam Callahan was quoted as saying by VentureBeat.
"November 2015 marked the best month ever in total unit sales when you combine Xbox One, PS4 and Wii U, surpassing sales of December 2014 and November 2014."
Soaring sales
Released on 6 November, Black Ops 3 is the 12th instalment in the hugely popular Call Of Duty series. Developed by Treyarch, it takes players to a futuristic world facing upheaval from climate change and radical new technologies.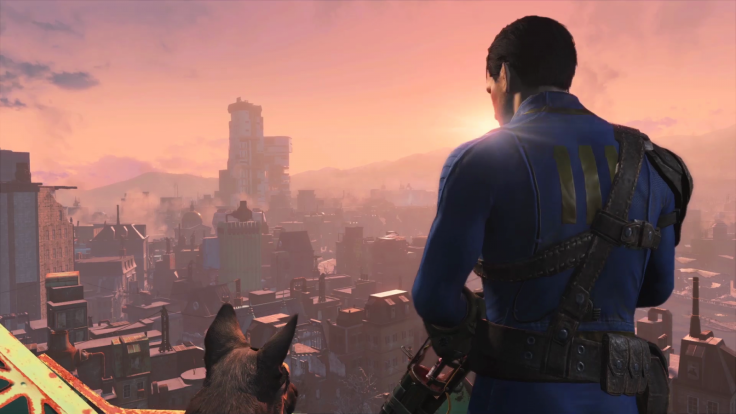 "Call of Duty: Black Ops 3 was the top title in November 2015 with sales exceeding that of its predecessor, Call of Duty: Advanced Warfare," Callahan said.
Bethesda's Fallout 4 came in second place, selling 70% more units than its predecessor Fallout: New Vegas, while EA's Star Wars: Battlefront was third on the charts.
Software sales top 10:
Call of Duty: Black Ops 3 (Xbox One, PS4, Xbox 360, PS3, PC)
Fallout 4 (PS4, Xbox One, PC)
Star Wars: Battlefront (PS4, Xbox One, PC)
Madden NFL 16 (PS4, Xbox One, Xbox 360, PS3)
NBA 2K16 (PS4, Xbox One, Xbox 360, PS3)
FIFA 16 (PS4, Xbox One, Xbox 360, PS3)
Need for Speed 2015 (PS4, Xbox One)
Halo 5: Guardians (Xbox One)
Assassin's Creed: Syndicate (PS4, Xbox One, PC)
Just Dance 2016 (Wii, Wii U, Xbox 360, Xbox One, PS4, PS3)