Call of Duty: Black Ops 3 was the top-selling video game in the UK in the first week of 2016, making it five straight weeks at the top for the first-person shooter. Sales monitor firm Chart Track said the Activision game beat out competition from the likes of Fifa 16 and Star Wars Battlefront for top spot in the sales chart.
With no new physical game releases until the end of January, the UK chart was populated with many of the same games that have jostled for dominance over the past few weeks. Fifa 16 moved up two spots to second, followed by Star Wars: Battlefront (third), Grand Theft Auto 5 (fourth) and Fallout 4 (fifth). Battlefield 4 jumped 13 places to 10th spot, helped by price cuts for the PS3 and Xbox 360 versions of the game.
Chart Track's data does not take into account digital sales and sales in the second-hand market from outlets such as Game.
Biggest year for gaming
Released on 6 November, Black Ops 3 is the 12th instalment in the hugely popular Call Of Duty series. Developed by Treyarch, it takes players to a futuristic world facing upheaval from climate change and radical new technologies.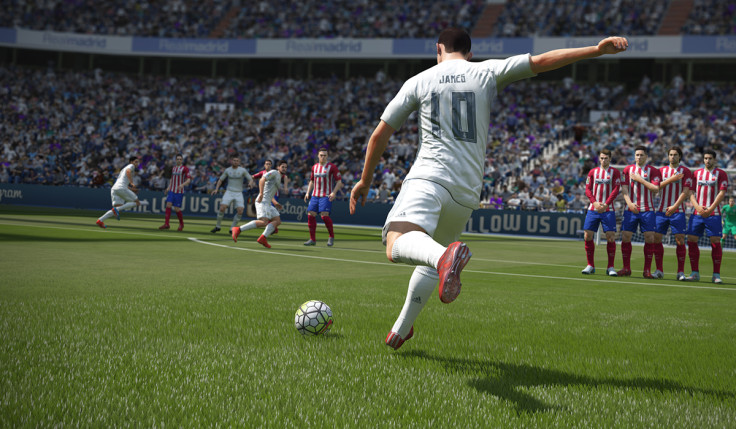 A separate report revealed that video games led the way in sales of entertainment products in the UK in 2015, grossing £2.8bn ($4bn) in revenue. The Entertainment Retailers Association said the 10% annual increase in game sales far outpaced growth in video and music, with three of the top five chart positions occupied by games.
"These statistics show once again that games is the biggest and fastest growing entertainment sector," said Jo Twist, chief executive of Ukie.
Software sales top 10:
Call of Duty: Black Ops 3 (PS4, Xbox One, PS3, Xbox 360, PC)
Fifa 16 (PS4, Xbox One, PS3, Xbox 360, PC)
Star Wars: Battlefront (PS4, Xbox One, PC)
Grand Theft Auto V (PS4, Xbox One, PS3, Xbox 360, PC)
Fallout 4 (PS4, Xbox One, PC)
Rainbow Six Siege (PS4, Xbox One, PC)
WWE 2K16 (PS4, Xbox One, PS3, Xbox 360)
Just Cause 3 (PS4, Xbox One, PC)
Assassin's Creed Syndicate (PS4, Xbox One, PC)
Battlefield 4 (PS4, Xbox One, PS3, Xbox 360, PC)