Call Of Duty World Championship 2015: Denial win $400,000 in Los Angeles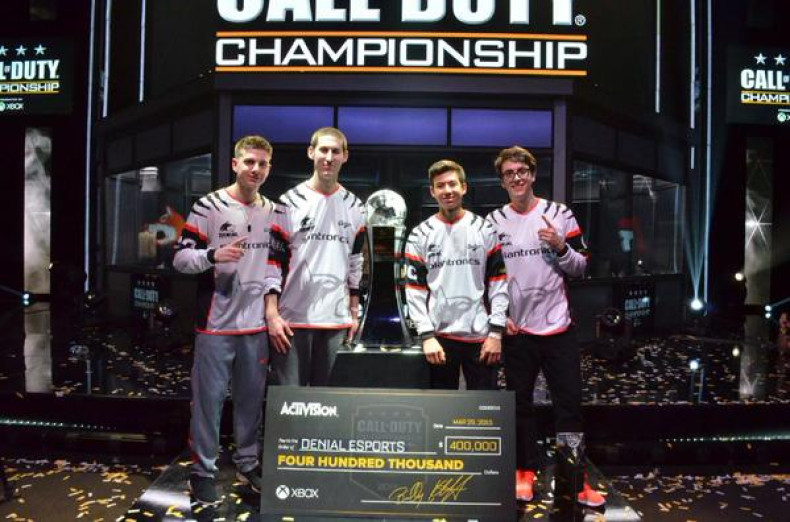 With $1m on the line at this past weekend's (27-29 March) Call Of Duty World Championships in Los Angeles, Denial pulled won the grand final, beating Revenge in a closely-fought match. Denial take home the $400,000 (£269,000) winner's share to split between their four members.
Across three days 32 teams from around the world battled it out, with the top eight teams taking home a share of the prize money. Most of the teams representing the UK and Europe were knocked out early, leaving mostly North American teams such as Denial and Revenge.
Favourites to win Optic Gaming were shockingly knocked out afters loses to Denial and Faze Red on the second day. Faze Red also took out Team Envy, another favourite for the competition, proving themselves to be a team to watch in future competitions.
They didn't make it to the grand final however, which was decided with a best of five rounds. Denial took the first round of Hardpoint, then Revenge levelled things with a game of Search and Destroy on DLC map Drift. A game of Uplink decided the third round, going to Revenge.
Denial then won a game of Capture The Flag to level the overall score 2-2 before it all came down to a game of Search and Destroy – which Denial took to claim the $400,000.
You can watch the last day's action here.