This year marks ten years since Activision's Call of Duty went from successful Medal of Honor-beater to bona fide entertainment juggernaut with the release of Infinity Ward's Call of Duty 4: Modern Warfare.
Over those last ten years the series has gradually moved further into near-future, then outright futuristic settings. While the series is still enormously popular, fans did begin to push back, but it was something Activision and its three Call of Duty studios anticipated.
So, with Call of Duty: WW2, the series is heading back to its roots to depict the Second World War, which provided the setting for each Call of Duty title before Modern Warfare. The series last depicted the conflict in 2008's World at War.
Ahead of the new game's release later this year, here's everything you need to know.
When will Call of Duty: WW2 be released?
The game will launch on 3 November for PS4, Xbox One and PC.
Who is developing Call of Duty: WW2?
Sledgehammer Games, which last developed Call of Duty: Advanced Warfare (the one with Kevin Spacey in it). It is one of three studios developing entries in the annual series on rotation –the other two being series' creators Infinity Ward and Black Ops developers Treyarch.
Why is Call of Duty: WW2 set in World War 2?
As previously mentioned, the Call of Duty games had been verging on science fiction territory for a while, toying with feasible, if out-there ideas in games like Advanced Warfare and Black Ops 3.
It was with last year's Infinite Warfare, from Infinity Ward, that it became purely an out-and-out sci-fi game. For fans it was the departure from Earth that proved to be one giant leap too far in the wrong direction.
As Activision CEO Eric Hirshberg recently told Polygon: "It might have been the wrong game at the wrong moment in terms of getting that rhythm right with the audience and with the culture."
Before Infinite Warfare was announced, some fans certainly were calling for a return to World War 2, or another historical conflict, but it was last year's game that shifted opinion all the way in favour of the series going "back to its roots".
The timing of it means however that Activision and Sledgehammer saw the need for a change coming, as pre-production on the project would have begun in 2014.
What will Call of Duty: WW2's campaign include?
"Call of Duty: WW2 tells the story of the unbreakable brotherhood of common men fighting to preserve freedom in a world on the brink of tyranny," states marketing materials for the game. "Players enlist in a gritty, intense journey through the battlegrounds of war."
WW2 follows the US 1st Infantry Division, and players will play primarily as the inexperienced Private Daniels. Some levels will cast players as a woman fighting in the French resistance who interacts with the other characters.
The campaign will depict the D-Day landings in Normandy, famously depicted in classic World War 2 video games Medal of Honor: Frontline and Call of Duty 2, as well as other famous conflicts across Europe including the Battle of the Bulge. The game will not portray events in North Africa or from the Pacific War during the conflict.
Transformers actor Josh Duhamel will star in the campaign, alongside Jonathan Tucker and Jeffrey Pierce.
What will Call of Duty: WW2's multiplayer include?
Presumably it'll include no jetpacks and wall-running, which will please Call of Duty purists no end. A return to the simpler times of previous Call of Dutys would absolutely be welcome. Few details were announced during the reveal livestream on 26 April, as the multiplayer reveal was being saved for E3 2017 in June.
Will Call of Duty: WW2 have a Zombies mode?
It will. Sledgehammer showed a picture of a zombie, and that was about it. Further details will be announced in due course.
When will Call of Duty: WW2's beta take place?
We don't yet know, but those who pre-order the game will be granted instant access to a private beta when it becomes available. The beta will arrive on PS4 before other platforms.
What are the Call of Duty: WW2 special editions?
Digital Deluxe Edition – Season Pass and more
Pro Edition – Season Pass, collectible Steelbook case and more
Further details were not announced.
Where can I pre-order Call of Duty: WW2?
What would a Call of Duty: WW2 sequel be called?
We're not sure Activision have thought about this, so it's best we don't either.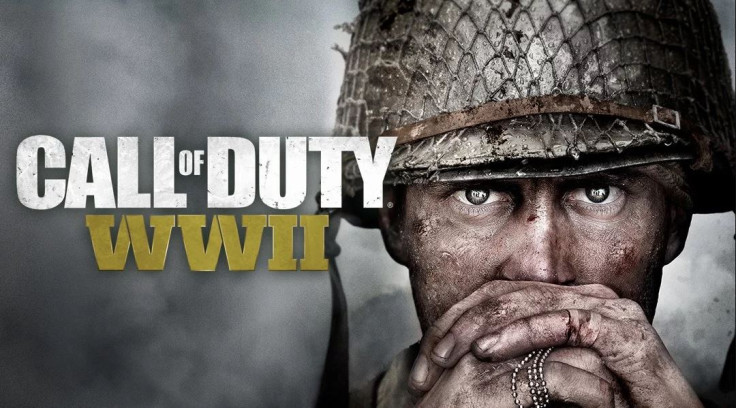 For all the latest video game news follow us on Twitter @IBTGamesUK.