Ever since Prince Harry's secret affair with American actress Meghan Markle has come out of the wraps, royal enthusiasts across the world have been on their toes speculating about the hush-hush romance. Is she a 'social-climber'? How will a popular TV actress fit in the royal family?
Amid all these speculations, a royal insider has weighed in on Prince Harry and Markle's blossoming romance; and if his words are any indication, the Late Princess Diana would have been thrilled about the Suits actress.
Former royal chef Darren McGrady recently spoke at length about the secret affair as he discussed about the similarities between the 35-year-old actress and Harry's mother, the late Princess Diana.
"The Princess -- having seen Meghan's track record and the sort of work that she does and that she is interested in fashion -- they'd have so much to talk about," McGrady told Entertainment Tonight during an interview.
He continued, "Princess Diana would be thrilled that she could talk to Meghan about fashion. We know that Meghan also does a lot of charity work and that would be a big bonus, too, in getting the Princess' approval. We also know that she is beautiful, and of course, who wouldn't want a beautiful bride for their son?"
In his 15 years of royal service, McGrady has served as a personal chef to Queen Elizabeth II, Princess Diana, Prince William and Prince Harry; and during his sitdown for ET, the former royal chef revealed how Markle reminded him of the late Princess of Wales.
"I think Meghan is very much like Princess Diana. She's compassionate; she's beautiful to look at -- the components Harry is looking for in a bride," said the author of Eating Royally: Recipes and Remembrances From a Palace Kitchen.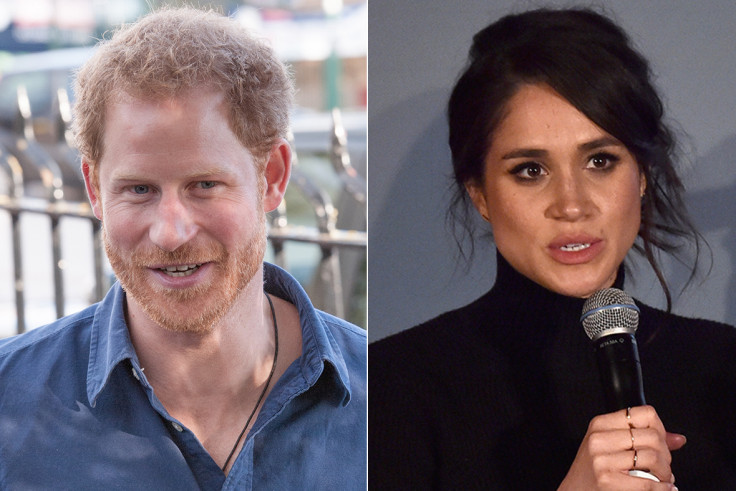 "Princess Diana loved America. With Harry actually choosing an American bride, I think that she would be absolutely thrilled to pieces with that," he added.
Harry, who is known to be quite a charmer, has been previously linked with celebrities such as Chelsy Davy, Cressida Bonas, and Ellie Goulding. However as things with Markle heat up, many have started speculating a royal wedding – one following the sartorial standards of Princess Kate and Prince William's nuptials.
Ahead of a prospect wedding, McGrady shed light on what it would have been like if Princess Diana was still alive. "If Princess Diana was still alive today, it would be very important that he got his mother's blessing. His mother was very intuitive. She'd want to meet with her and sit with her and chat with her."