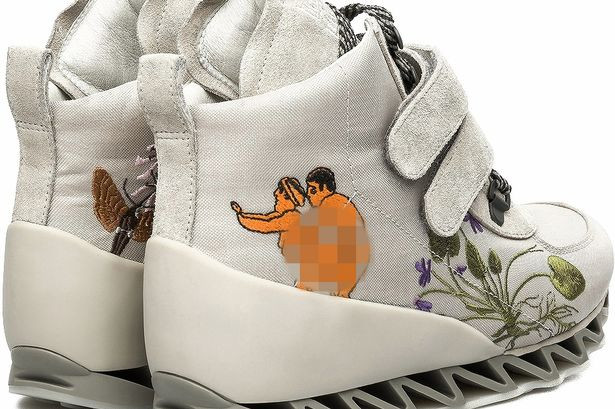 Spanish retailer Camper has defended its decision to sell boots that feature an embroidered image of a couple having sex.
The wedged £175 "Himalayan" trainer-style ankle boots by German designer Bernhard Willhelm are said to be a collaboration of his "love of provocation" with Camper's "free-spirited attitude".
Camper is a very popular upmarket shoe brand, which has its head office in Madrid.
But some consumers were left unimpressed when the racy boots, which are available from a size two, went on sale in store in Edinburgh and online, claiming that they were too graphic.
"I do not consider this an appropriate marketing tool if the shoes are likely to be sold to young people. I think there will be lots of parents concerned about the message this sends out," Tory MSP Liz Smith told the Daily Record.
One concerned parent also insisted that making the footwear small enough for a child was gravely inappropriate.
"The pictures are exceptionally graphic. I'd worry I'd be arrested for wearing them but imagine if someone leaves them lying around and a child sees them."
But the company, which has shops in London, Edinburgh and Glasgow, insists that the boots are not designed for children.
"The Himalayan shoe is a niche collection and includes the designer's artistic expression," Ruth Coughlan, Camper UK's communication manager, told IBTimes UK. "They are available for adults only."