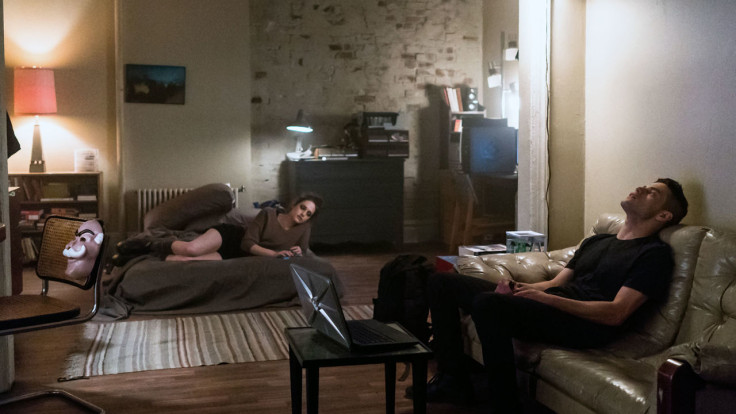 Elliot Anderson returns to the online hacking world to help his sister Darlene from the FBI, who are closing in on them and fsociety in the upcoming episode of Mr Robot season 2. The upcoming episode of USA Network series is titled, eps2.3logic-b0mb.hc, which will air on 3 August, at 10pm EST.
Darlene will consider asking for Angela's help to get the feds off their back in the episode. Click here to watch Mr Robot via live stream on USA Network. You can also watch the episode online by clicking here.
In the closing moment of 27 July episode, Elliot went online and received his sister's message about the FBI locating the arcade. Darlene also informed her brother about Romero, who was found dead on his back porch. The hour ended with Elliot hacking into the FBI database.
According to the synopsis for episode 5, Elliot is unable to quit the hacking game, and FBI agent Dominique DiPierro will travel to China to investigate five/nine attack on E Corp. Meanwhile, Joanna is haunted and Darlene will ask for Angela's help.
Carly Chaikin who plays Darlene spoke to TVOvermind during the San Diego Comic-Con 2016, and shared details about her character's arc in season 2. She said, "She definitely takes on that militant leader position, given Elliot is trying to get off the grid and other members of fsociety kind of backing down."
"Stepping up and taking that position was the only option she had," Chaikin revealed. "A lot of what we see this season is her kind of struggle, and stay in control of something that is bigger than all of us. Dealing with these dire consequences of what we did and trying to keep up that facade and image of being able to really take control."