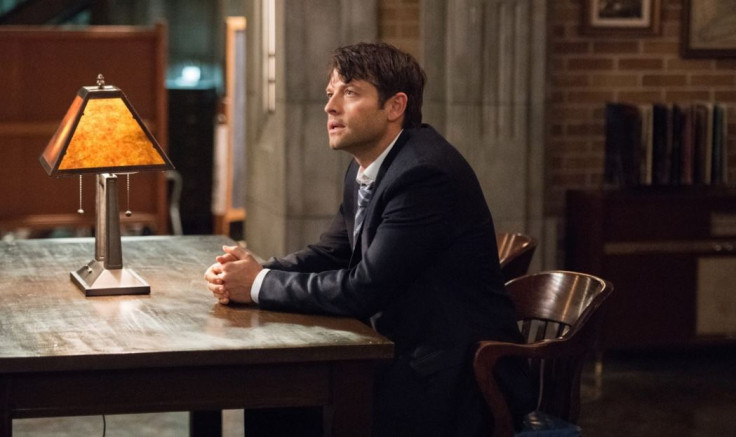 Castiel had a difficult season in Supernatural with him losing most of his angel mojo and becoming Lucifer's vessel, but Supernatural season 12 will bring the badass angel back — like fans have seen in season 4.
Misha Collins, who plays Castiel, spoke to Blastr during San Diego Comic-Con and shared details about his character's arc in season 12. He said, "For a long time I think Castiel has been hampered by one problem or another like his powers are diminished, or he is feeling so bad about himself that he has screwed stuff up so badly.
"We are actually starting off season 12 with Cas kind of angry and kind of determined to fix things. It's kind of badass Cas again, like way back from season 4. And It's fun to play with, I think for a long time Cas has been kind of broken."
The actor teased badass Cas on a mission in the upcoming season. He added, "At the moment he is not broken, I don't know where things are going to go, I don't think people on our show stay unbroken for long, but at the moment he is angry he is kind of badass, he is powerful, and he is on a mission."
Basically, fans will get to see a powerful Castiel when Supernatural returns with its 12th season on 10 October at 9pm EST on The CW network. The 12th season will also heavily feature Sam and Dean's mother, Mary Winchester (Samantha Smith), who was resurrected by Amara in the season 11 finale.
While appearing at the 2016 Comic-Con, Smith spoke to EnStars about her character's arc and how she will fit into Sam and Dean's world. "I don't think she knows where she is, what's happening, why am I here? I was on fire a minute ago, what is going on?"
"And in much the same way that I don't Dean is positive she is who she looks like she is, she may not A) know who he is at all or [B)] if he really is who he says he is. I think as a hunter your first instinct is doubt, always," she added.