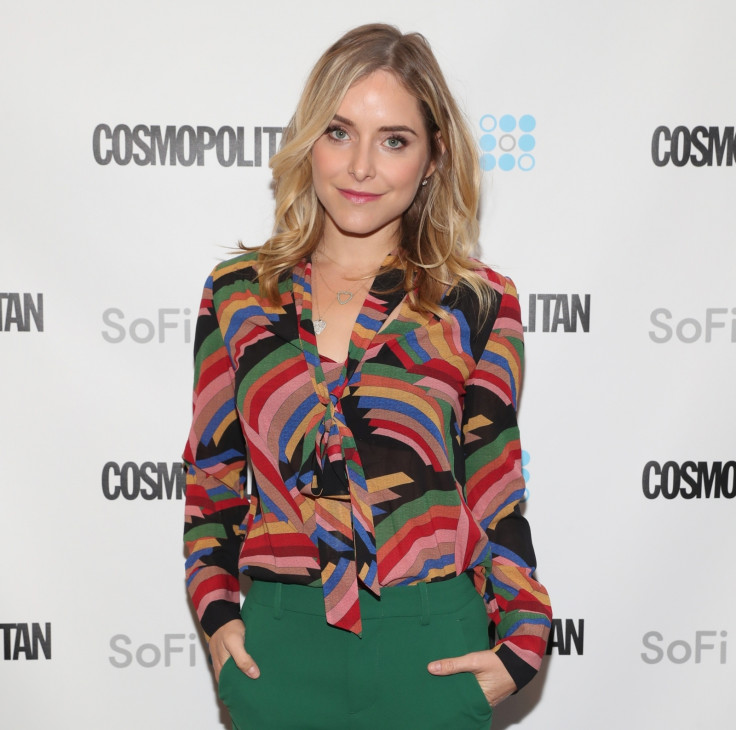 Jenny Mollen has her Instagram followers in splits after she shared her before and after pregnancy photo revealing her increasing breast size. In an Instagram post, the actress used hilarious hashtags to compare her earlier slim physique with that of her 33-weeks pregnant belly.
"Can I just keep the boobs? #33weekspregnant #melasmamustache #placentaprevia #purplenipples #penisnubbellybutton," she captioned the collage picture where she posed in the same pink and white lingerie.
"The boobs are incredible," one fan gushed about the 38-year-old's beauty. "Crazy to see the difference side by side cuz just seeing you alone right now it's hard to think you were ever much skinnier. Still looking fab girl," added another. "Your body is so incredible," a third one admired her stunning beauty.
The actress, who is expecting her second child with husband Jason Biggs, isn't shy about flaunting her bare body on social media. However, this time her funny hashtags were the highlight of her posts.
As expected they did not go unnoticed by fans either. "Still hot and beautiful, but yes penis belly button! That just means you're teeny tiny," one of the social media users joked. "My Melas mustache never completely went away and comes back to play every summer. I'm afraid what could happen if I were to have another," added another.
In June this year, the actress revealed her placenta previa condition. "It actually hasn't been a big deal so far because I'm so early. I had a c-section the first time because I never dilated, so I'm not that concerned because I expected to have to be cut open again," she told People.
"I'm still sending you good vibes for your placenta to "move" before you give birth. I had it when I was pregnant and I know how nerve racking it is," one of her followers sent good wishes to her.