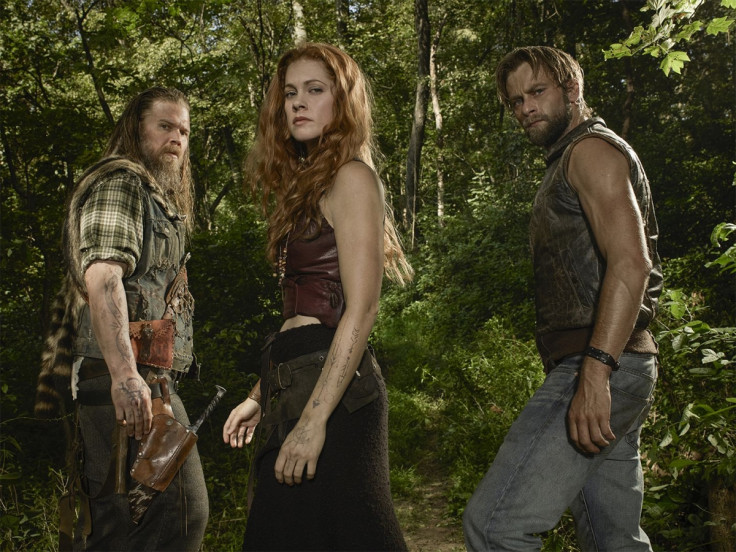 WGN America's original series Outsiders premiered on 26 January and the first episode appeared promising, mostly due to David Morse's powerful portrayal of Big Foster, the leader of the Farrell family. Set in the rugged and mysterious hills of Appalachia, the series narrates the story of the clan that has made the hills its home in rural Kentucky since time immemorial.
The Farrell family, that does not believe in state laws, only ventures out of its mountaintop homestead in the woods to steal basic necessities from the stores. Soon it will realise that its 'home' is under threat from a mining giant who bought the land. The upcoming episodes of the series will narrate the family's struggle to protect its land.
Apart from the mining corporation, the hill people, wearing tribal tattoos and raccoon skins, will also have to deal with the local police who want to end the Farrells' illicit hooch production and Big Foster leads his clan's fight against all odds to save the hills and its home. But he is not a regular leader; rather Big Foster will be seen as a cruel and violent person.
"He still does some things that are grim, violent and nasty, but he's first of all a guy who believes in the culture," Morse told The Wall Street Journal about his character. "If he was allowed to be a leader when he was younger, he would have been a different person, but it took too long and he rotted. As the show goes on you find out more about when the coal company first came up 25 years before, and when my character's father, the leader, died in his arms."
The look and feel of the new show has prompted fans to compare it with the outlawed motorcycle group of Sons of Anarchy, the popular FX drama.
In the superhit crime drama created by Kurt Sutter, Jax Teller (Charlie Hunnam) played the lead of a close-knit motorcycle club operating in the fictional city of Charming — something similar to the fictional hills of Appalachia.
SAMCRO, founded by John Teller and managed by his son Jax, was involved in importing illegal weapons and selling them to drug gangs. It was also in charge of protecting local businesses by safeguarding their shipments.
In the series Outsiders, Big Foster, along with his cousin Asa (Joe Anderson), son Lil' Foster and daughter-in-law G'Winveer, are having a tough faceoff with the local police due to their illegal production of illicit alcohol.
Though, both the series appear to have some resemblance, it remains to be seen, whether WGN's latest series will prove a big draw like the Sutter-created series and whether it can fill the void that was left after the finale series of SOA.
Outsiders airs every Tuesday on WGN America. In case you missed the first episode during its airing time, click here to watch it online.