#CancelJustinTimberlake Trends Again After Britney Spears Reveals He Had Their Baby Aborted
"But Justin definitely wasn't happy about the pregnancy. He said we weren't ready to have a baby in our lives," the singer writes in her memoir.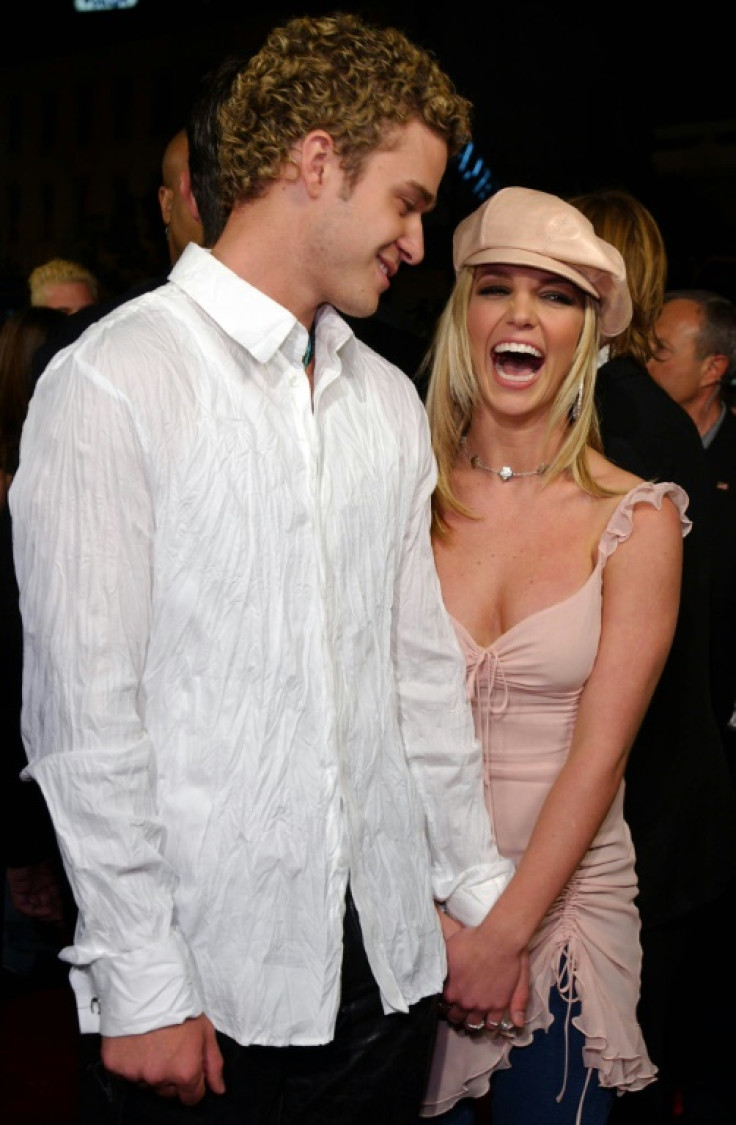 Justin Timberlake is being called out again for his treatment of Britney Spears after the latter shared explosive details about their past relationship in her memoir "Woman In Me". She revealed that she got pregnant with his baby but he insisted on an abortion instead of raising the child.
The two were the showbiz power couple when they dated from 1999 to 2002. They were at the height of their respective careers when she got pregnant. Spears revealed in an excerpt from her book obtained by People that the pregnancy "was a surprise" for her but "it wasn't a tragedy".
"I loved Justin so much. I always expected us to have a family together one day. This would just be much earlier than I'd anticipated," the 41-year-old wrote adding that Timberlake did not take the news well.
"But Justin definitely wasn't happy about the pregnancy. He said we weren't ready to have a baby in our lives, that we were way too young. If it had been left up to me alone, I never would have done it. And yet Justin was so sure that he didn't want to be a father," she continued.
Spears wrote of going through the abortion: "To this day, it's one of the most agonising things I have ever experienced in my life."
In late 2000, the "Toxic" singer would have been 18 or 19 years old and Timberlake 19. She is now a mum of two to sons Sean Preston, 18, and Jayden James, 17 with ex-husband Kevin Federline.
Her revelation had netizens furious at Timberlake, given that he leaked that she was no longer a virgin after they split. The leak led to hurtful headlines and reports about Spears, who had to take them all in while keeping the abortion a secret for over 20 years. Now, she revealed that she had gotten pregnant with their baby when they were together.
"Wait so let me get this straight.. Justin Timberlake went on a press tour dragging Britney's name through the mud and BRAGGING about taking her virginity and Britney was carrying his BABY?.. men ain't S**T," shared a user on X. Another called him "garbage" while others said he should be cancelled.
A third wrote: "The fact that he turned a blind eye to everything they went through, and built his career in making Britney the BAD GUY is disgusting! I never liked him and I can't wait for the book to come out already. The 'cry me a river' still irks me to this day."
Timberlake revealed back in December 2011 that his track "Cry Me A River" was inspired by his breakup with Spears. Meanwhile, others took to X to share memes along with the hashtag #CancelJustinTimberlake.
"Time to take all this Justin Timberlake Merchandise and burn it including CDs...@jtimberlake you owe @britneyspears more of an apology than you gave her a few years ago. You legit started the downfall. #WomanInMe #CancelJustinTimberlake," another reacted.
"Cancel him. I never ever liked that man," one more tweeted.
However, there were also those who defended Timberlake for his decision and said it was the right choice given he and Spears were very young then. They were also at the peak of their careers and they would have sent a wrong message to the people who idolised them had they not gone through with the abortion.
One user on X wrote: "They were not in a place for a child at that age and would have sent a TERRIBLE message as well."
A second chimed in: "I'm against cancel culture because I think it's a rather toxic concept, but I think that he should definitely be held accountable for this."
A third said: "I will not cancel him for something they both agreed to while they were teenagers. It would've sabotaged her career."
Calls for Timberlake to be cancelled, using the hashtag #CancelJustinTimberlake, first came in February 2021 after he apologised for his treatment of Spears since their split. He issued a lengthy apology following public pressure amid the Free Britney movement.
© Copyright IBTimes 2023. All rights reserved.