Cannabis company buys old town in the US desert to start a 'Green Rush'
American Green said it is buying Nipton and will turn it into a "cannabis-friendly" destination.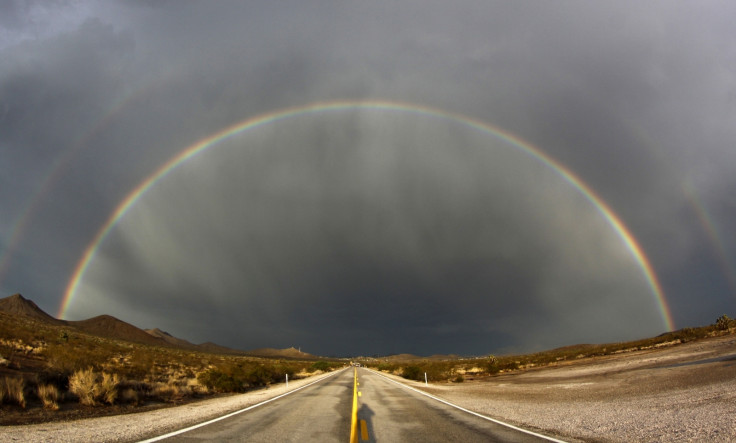 An American marijuana firm is buying an entire California desert town and plans to turn it into a "cannabis-friendly hospitality destination".
American Green said it will take control of all 80 acres of Nipton, which includes an Old West-style hotel, a handful of houses, a caravan park and a coffee shop.
The Arizona-based company said in plans to transform the old Gold Rush town, on the border between California and Nevada, into "an energy-independent, cannabis-friendly hospitality destination".
The listed medical cannabis firm said it plans to bottle and sell cannabis-infused water from Nipton's aquifer. It also intends to expand the solar farm previously installed by the current owner, which provides much of the tiny town's electricity.
The southern Californian town's current owner, Roxanne Lang, will not reveal the price of the deal before the sale closes, but the property was listed at $5m (£3.8m) when it was up for sale last year.
The town's current residents number fewer than two dozen. One of its major sources of revenue is the California Lottery tickets the general store sells to people who cross the state line from Nevada because they can't buy them there.
"We are excited to lead the charge for a true Green Rush," said American Green chief executive David Gwyther. "The cannabis revolution that's going on here in the US has the power to completely revitalise communities in the same way gold did during the 19th century."
Road to nowhere
The gold rush created Nipton in the early 1900s when the precious metal was found nearby.
But Lang said by the time her late husband Gerald Freeman, a Los Angeles geologist, discovered the place in the 1950s it was already a ghost town. She added that Freeman liked to look for gold in his spare time.
The town is certainly secluded. It is 60 miles south of Las Vegas and 10 miles off the major highway that connects that city to Los Angeles.
"I like to say it's conveniently located in the middle of nowhere," jokes Lang.
This didn't stop Freeman buying the town in 1985. She spent the next 30 years restoring its boutique hotel and general store. He also built canvas-covered "eco cabins" and stocked them with wood-burning stoves and swamp coolers.
The small hotel has become a popular destination with desert aficionados and fans of the Old West, even though it's located so close to a major rail line that moves freight between Los Angeles and Salt Lake City that guests are handed earplugs when they check in.
© Copyright IBTimes 2023. All rights reserved.