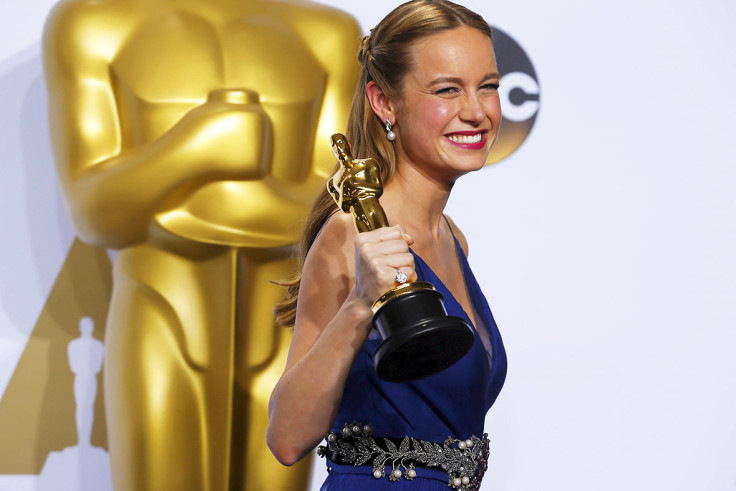 Brie Larson is reportedly in early talks to star in the upcoming Marvel superhero movie, Captain Marvel. The project that also marks Marvel Studios' first steps into female-fronted superhero movies will feature one of MCU's most popular characters Carol Danvers aka Captain Marvel.
According to a Deadline report, the Oscar winner for Room had reportedly been a contender for the female superhero standalone movie for months along with other fan-favourites such as Emily Blunt and Olivia Wilde. While no official announcement has been made until now by the studious, rumours suggest that Larson has emerged as the front-runner for the much-anticipated role.
Scripted by Meg LeFauve and Nicole Perlman, the Captain Marvel movie follows the evolution of air force pilot Danvers, whose DNA is fused with that of an alien during an accident. As a result Danvers emerges as the superhero Marvel, who according to the Comics has enhanced superpowers that include flight, strength, durability, and "the ability to shoot concussive energy bursts from her hands."
Another report by The Hollywood Reporter suggested that "Marvel has been on the hunt for a female filmmaker to helm this most female-centric of their properties." If the rumours turn out to be true, Marvel would be following in the footsteps of Warner Bros. The latter is set to foray into the genre of female superhero standalones with the Patty Jenkins-helmed Wonder Woman. The report mentioned the names of directors such as Niki Caro and Jennifer Kent as rumoured contenders for the upcoming Marvel project.
Marvel CEO Kevin Feige had earlier promised to reveal the director and cast for the superhero movie this summer, but fans are still in the dark regarding this information. Although reports suggest that Larson is the favourite to play Captain Marvel, "it's unknown where negotiations stand."
The movie is scheduled to hit theatres on 8 March 2019.