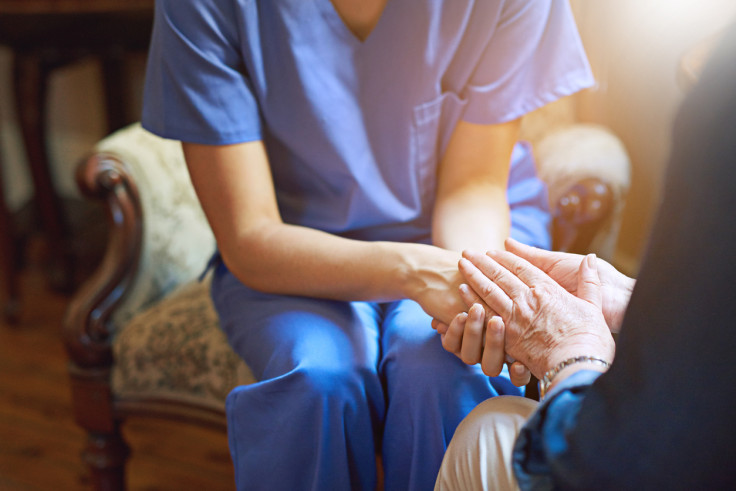 A probe has found that some care homes are charging families fees after a resident has died, according to the UK's competition watchdog.
The Competition and Markets Authority (CMA) said it has opened a consumer protection case "to investigate its concerns that some care homes may be breaking consumer law".
It said the case will focused on concerns about certain care homes charging families for extended periods after an elderly resident has died, and homes that charge large upfront fees.
The CMA said its initial findings come halfway through its investigation into the care home market, first opened in December 2016.
It added that although families contacted care homes under stressful circumstances "many people find it difficult to get the information they need, are confused by the social care system and funding options, and do not know how to find and choose between homes".
The competition body added it was unhappy with the complaints procedure many care homes operate.
The regulator added: "It is not realistic for many residents to move home if they are dissatisfied with the care they are receiving, as to do so would be distressing and harmful to their health."
It said it is important to get this sector functioning smoothly in order to attract greater investment, because the number of people aged 85 and over projected to more than double by 2039.
CMA acting chief executive Andrea Coscelli said: "We have particular concerns that some care homes might be breaking consumer law and have opened a consumer protection case to investigate further.
Informed choices
"Some of the most vulnerable people in our society use care homes, often moving to them under extremely difficult circumstances.
"It's therefore essential they are able to make informed choices, understand how services will be paid for and be confident they will be fairly treated and able to complain effectively if they have any concerns."
Consumer body Citizens Advice welcomed the CMA's initial findings, adding it tallied with its own research.
Citizens Advice chief executive Gillian Guy said: "Older people and their families are suffering unnecessary distress and financial pressure due to gaps in consumer protection in the care home market.
"Our research shows that people are exposed to problems such as shock fee hikes and hidden charges. Those who complain about problems with a care home too often find the process is complex, slow and ultimately dissatisfying."