Carla Bruni's Naked Photos Used to Break into G20 Diplomats' Computers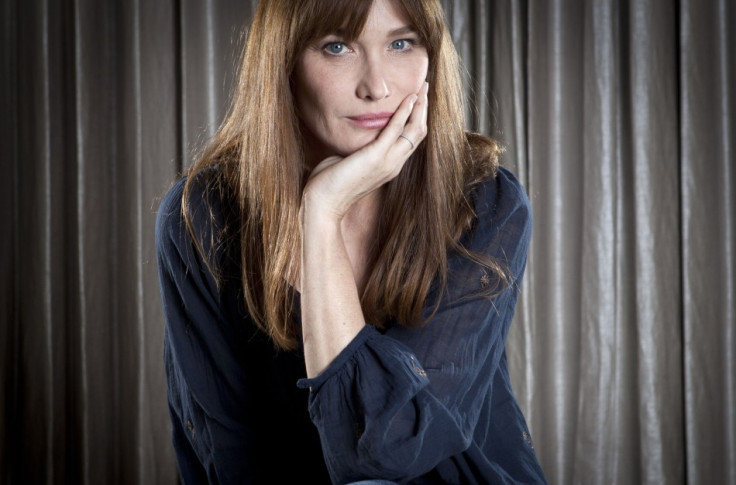 Hackers broke into the computers of European foreign ministers by using nude photos of Carla Bruni as bait during the 2011 G20 Summit held in France, a report reveals.
According to FireEye Inc, a computer security firm, in 2011, the hackers ran a campaign, labelled "snake", involving the former First Lady of France.
The campaign used the theme of nude photos of the wife of former French president, Nicolas Sarkozy, as a lure.
The security breach attacks are thought to have been made by hackers in China.
The attackers sent an email to various targets, mainly the ministers of foreign affairs and central bank representatives attending the 2011 summit.
The email message read: "To see naked pictures of Carla Bruni click here," the firm said in a report.
The report suggests that the email encouraged recipients to download a password-protected RAR file.
The malware contained within the RAR was named "carla_bruni_nude_pics_spp.scr". When executed, the malware connected to a CnC server.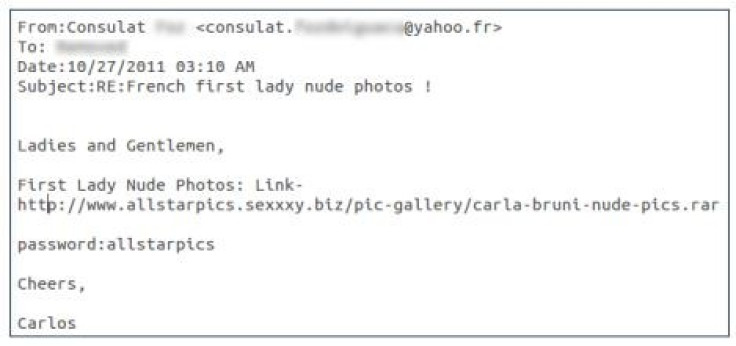 "The CnC server's hostname in this case contains the string 'g20news'; because of this, FireEye believes that the targets of the 'snake' campaign may have been related to the G20 finance ministers' meeting held in Paris on October 15, 2011," the report said.
All the recipients who opened the email message and clicked on the given link could see the naked photographs of Bruni.
"Almost everybody who received the email took the bait," a government source in Paris told the Daily Telegraph.
The source added that representatives from the Czech Republic, Portugal, Bulgaria, Hungary and Latvia most likely received the emails.
Nicolas Sarkozy married Carla Bruni, a former supermodel turned pop singer, in 2008. The couple got caught in another nude photo controversy during their state visit to the UK, soon after their wedding, when naked shots of Bruni taken during her early modelling career went under the hammer at Christie's.
In addition to using Carla Bruni's photos as bait, the hackers also used a Syria-themed and London Olympics-themed campaign in 2012.
© Copyright IBTimes 2023. All rights reserved.