Carrie Fisher's daughter Billie Lourd has broken her silence on the recent deaths of both her mother and grandmother Debbie Reynolds. The 24-year-old took to Instagram on 2 January to thank followers for their "kind words" and to admit that such well wishes have helped her through the tragic time.
Alongside a throwback photograph of herself with Fisher and Reynolds, the Scream Queens actress wrote: "Receiving all of your prayers and kind words over the past week has given me strength during a time I thought strength could not exist.
"There are no words to express how much I will miss my Abadaba and my one and only Momby. Your love and support means the world to me."
Star Wars actor Fisher, 60, passed away on 27 December after suffering a heart attack during a flight from London to Los Angeles four days earlier. Less than 24-hours later, Reynolds – star of beloved classics such as The Unsinkable Molly Brown and Singin' In The Rain – died from a possible stroke.
Lourd wasn't the only one who took to the internet to address Fisher's passing. Her former Star Wars' co-star and good friend Mark Hamill also penned an emotional letter via The Hollywood Reporter, on 2 January.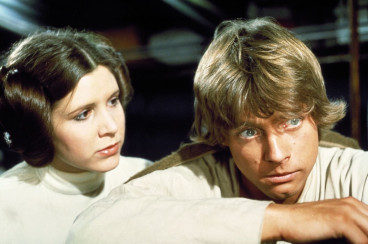 The 65-year-old, who played Luke Skywalker –brother of Fisher's iconic character Leia Organa – in the original film, wrote: "When you were in her good graces, you couldn't have more fun with any person on the planet... And then you could go 180 degrees opposite, where you were furious with one another and wouldn't speak for weeks and weeks.
"But that's all part of what makes a relationship complete. It's not all one sided. Like I say, she was a handful," Hamill continued. "She was high maintenance, but my life would have been so much drabber and less interesting if she hadn't been the friend that she was.
"I mean she was just so instantly ingratiating and funny and outspoken. She had a way of just being so brutally candid. I was just in awe of her. She was so committed to joy and fun and embracing life."