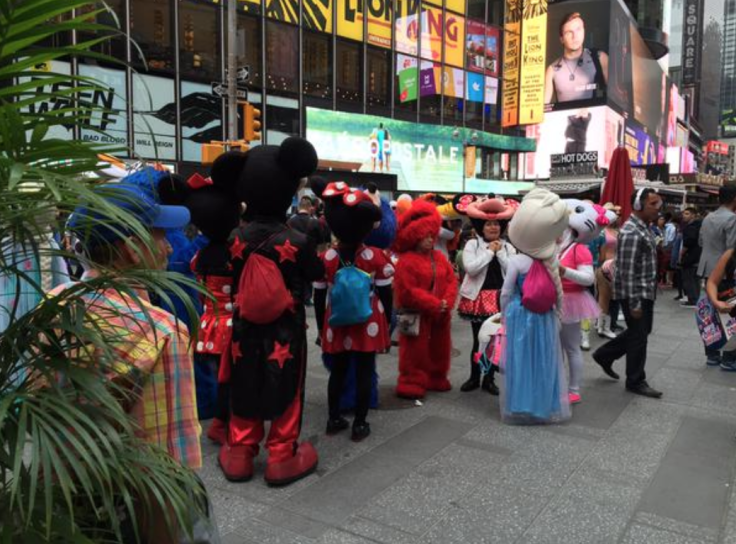 Stunned spectators in New York's Times Square watched Minnie Mouse and Hello Kitty trade blows on Thursday (4 June), after a fight broke out between two costumed mascots over tips.
Sandra Mocha, 34 (Minnie Mouse) and Giovanna Melendez, 40 (Hello Kitty) were arrested at the scene and charged with assault at around 3.30pm (8.30pm BST) the New York Daily News reported.
Fur flew after the women posed for a photo with a passer-by and Hello Kitty refused to split the tip, sources told the New York Post.
"This is another reason why we need regulations to address the growing problems in Times Square," said Tim Tompkins, president of the Times Square Alliance, told the NY Daily News.
Other characters have also come to blows in the past. Last year, two Iron Men, an Elmo and Spider-Man were arrested for "aggressive panhandling" in the area, and in a separate incident Spider-Man was arrested after punching a police officer.
The New York Post reported that police had resorted to handing out fliers informing tourists: "Photos with costumed characters are free. Tipping is optional."
A meeting the NYPD set up with the menacing mascots last year was blasted as a "waste of time" by a police source, who said the characters "were in their little costumes, [and] they didn't give a s**t about what we had to say."