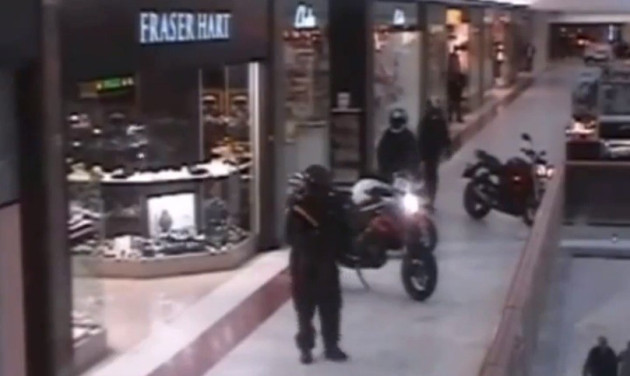 Police have released CCTV footage showing the moment six robbers raided a jewellery store in Brent Cross Shopping Centre on motorbikes armed with bats and axes.
The footage of the 'smash and grab' raid at a Fraser Hart jewellers on the morning of 6 November has been released by Flying Squad detectives in a bid to find the robbers.
Pictures of the three motorbikes used in the raid have also been released, after they were found abandoned four miles away from the centre near a golf course in Mill Hill.
Detectives believe the six men, two on each bike, rode into the shopping centre via the entrance next to New Look.
The pillion passengers then smashed the store windows, escaping with a haul of watches and jewellery.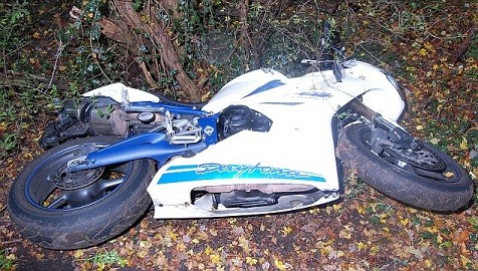 There have been no arrests in connection with the robbery.
No one was injured during the incident, but an elderly man was treated for shock at the scene.
Det Ch Insp Harry Hennigan, of the Finchley Flying Squad, said: "It is miraculous how nobody was injured during yesterday's shocking events.
"The suspects had absolutely no regard for public safety and they could have very easily mown down an unsuspecting shopper or member of staff.
"We are appealing to anyone who may have seen the three motorbikes being driven from Brent Cross to Mill Hill."
The footage can be seen below: