Greater Manchester Police has released CCTV footage showing a man being attacked from behind and stabbed in the neck in a brutal daylight attack in Levenshulme last month (12 August 2016). The clip shows a man wearing either Asian or Pakistani dress run up to the victim from behind before stabbing him multiple times before running away.
Remarkably, the man stayed on his feet and turned to look at his attacker as he made off in the opposite direction. Police were called to the junction of Matthews Lane and Lonsdale Road shortly after the violence broke out at 6am on 12 August.
There they found a man in his 30s with stab wounds to his neck. He was taken to hospital where he remained in a stable condition.
The attacker is described as a light-skinned Asian man dressed in South-East Asian or north Pakistani dress. Detective Inspector Muz Kernain, from GMP's city centre team, said: "This footage shows just how shocking this attack was on an innocent man making his way to work.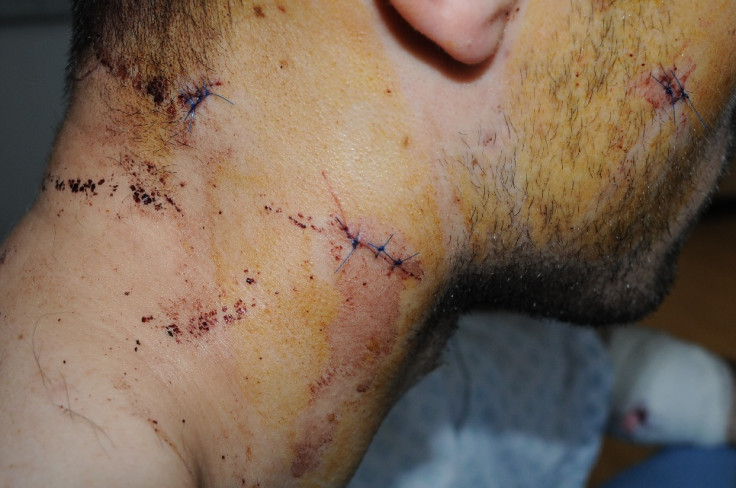 "Luckily the victim has recovered from his injuries, but this could have had a tragic ending, resulting in a family losing a son. We are hoping this footage will bring witnesses forwarded to help us find the man responsible. The attacker was wearing distinctive clothes and I would urge anyone who thinks they might know him, or may have seen him that day, to please call police."
Anyone with any information should call police on 101 or Crimestoppers anonymously on 0800 555 111.