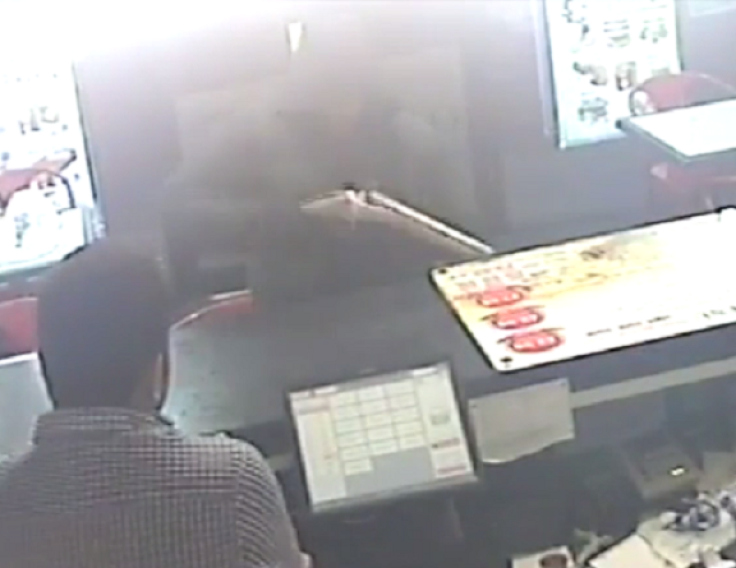 Police are still hunting a masked man who opened fire with a double-barrelled shotgun in a fried chicken shop in Birmingham exactly one year ago today (26 July 2016).
Nothing was stolen – leaving detectives scratching their heads about what the man's motivation could have been.
The encounter, bizarre and terrifying in equal measure, saw an unknown assailant enter Chicken.com on the Coventry Road at around 1.45pm.
A staff member approached the counter from the back of the shop, at which point the man revealed a shotgun and pointed it at the worker, who fled back into the kitchens.
The assailant appeared somewhat bamboozled himself and sheepishly backed out of the shop – but not before firing his weapon into the building's ceiling.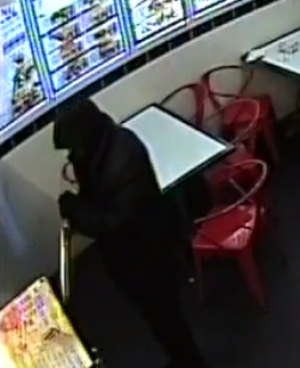 The Birmingham Mail reported that he spoke to the employee in Urdu or Hindi.
Speaking at the time of the attack, a terrified, employee Mohammed Mahmood, said: "We've had problems, things like fighting, swearing or shouting because someone doesn't like the food, drunks, but nothing like this. I feel scared.
Mahmood does not feature in the video – it is another employee who came so close to the gun-wielding stranger.
"My colleague hasn't come to work for two days because he's scared. Some guy came in and had a scarf round his face.
"He said 'Khan', which is my cultural name and also the name of the other worker. Then they shot the roof and my friend ran to the back.
Despite high-profile coverage of the incident, including an appeal on BBC Crimewatch, the police have not identified a suspect for the offence.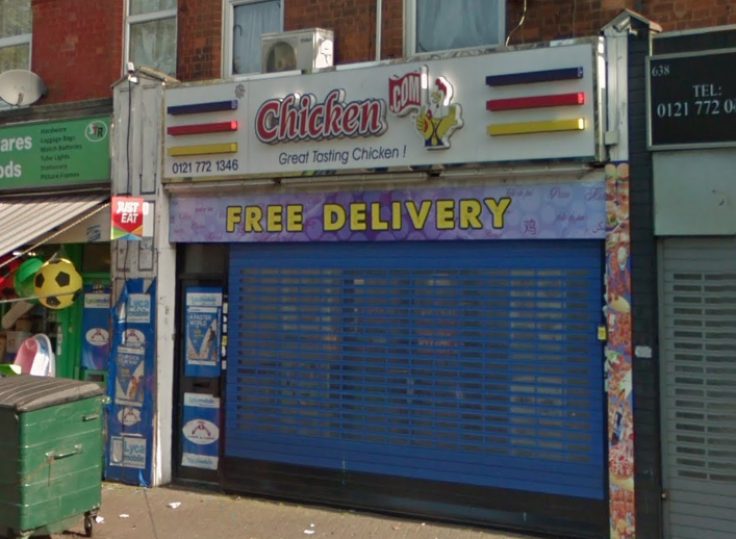 There were 592 shotgun offences in the UK in the 12 months to March 31 2017, up 44% from the year before. Total firearms offences also spiked by 23% to 6,375.
Anyone with information is urged to call police on 101 or contact Crimestoppers anonymously on 0800 555 111.