Dramatic rises in gun crime and knife crime have been recorded by British police in the year between April 2016 and March 2017, according to the Office for National Statistics (ONS).
There were 6,375 firearms offences during the period, up 23% from the year before. Meanwhile, the number of crimes involving knives or sharp instruments rose 20% to 34,703.
These developments were at the extreme end of a wider trend that saw all recorded crime rise by 10% – the biggest spike for a decade.
"This government is failing in its duty to keep our streets safe," Liberal Democrat MP Ed Davey told The Guardian.
"The Conservatives have utterly disrespected the police by freezing their wages and cutting their budgets time and again".
Sexual assaults committed with a knife or sharp instrument rose by a staggering 50% to 180 while rapes aided with a knife rose 25% to 416.
Shotgun crime was up 44% to 592 while handgun offences rose by 24% to 2685.
John Flatley, from the ONS, warned that some of the increases were driven by improvements in the way police now record crime.
However, he added that this did not account for all the data and that crime had undoubtedly risen in the last year.
A separate national crime survey, also released today, called The Crime Survey of England and Wales (CSEW) found that overall crime had fallen by 7%.
The ONS figures relate to police recorded crime whereas the CSEW figures are derived from surveying the general public.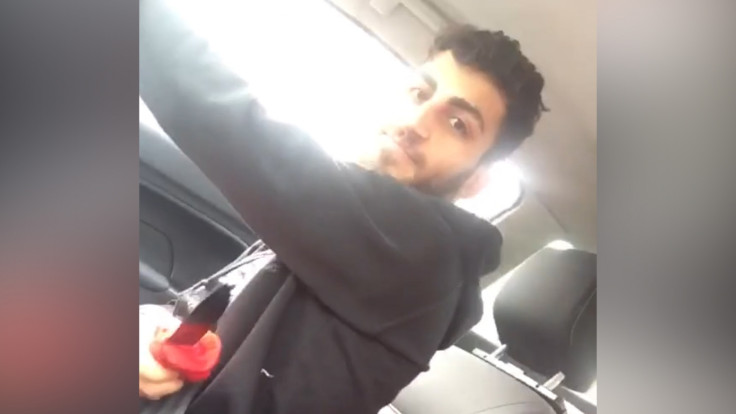 He made explicit reference to weapon-related crime, arguing that the ONS's figures, which showed sharp rises, were more accurate.
"Some of the increases recorded by the police are in the low-volume, but high-harm, offences such as homicide and knife crime that the crime survey [CSEW] is not designed to measure," he said.
Labour's shadow home secretary, Diane Abbott, said: "The Tories have cut police officer numbers again in the latest 12 months and now there are well over 20,000 fewer than in 2010.
"The Tories simply aren't allowing the police to protect the public. Labour in government will tackle rising crime."