Cecil the Lion: White House to review petition to have lion killer Walter Palmer extradited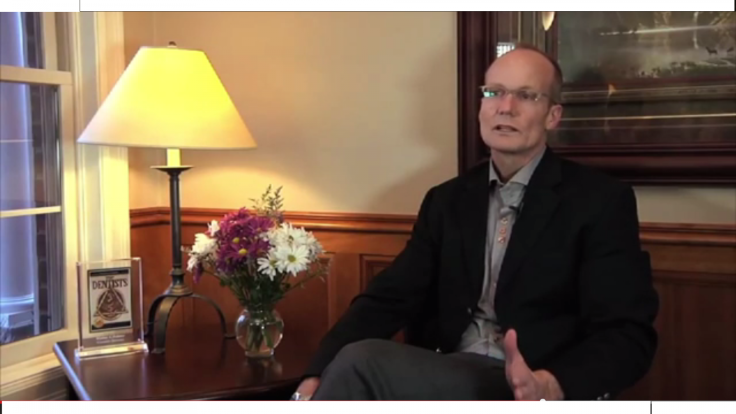 The White House has confirmed it will review a petition demanding that the US hunter who killed Cecil the lion is brought to justice.
Walter Palmer, 55, from Minnesota, was exposed as the lion hunter, as it was revealed he paid £35,000 ($50,000) to shoot the much-loved animal with a bow and arrow,
The brutal killing of the 13-year-old prized lion sparked outrage around the world with campaigners, celebrities and members of the public joining forces to decry the sickening act.
Cecil was lured from Hwange National Park, a Zimbabwean nature reserve, on 1 July. He was shot with a crossbow, before being tracked for 40 hours and then shot with a rifle. The lion was then decapitated and skinned for trophies.
Now, more than 140,000 signatures have been gathered in the petition which calls for the reviled trophy hunter to be extradited to Zimbabwe.
The Secretary of State John Kerry and Attorney General Loretta Lynch have been lobbied to sanction the petition. Any petition to the White House that attracts over 100,000 names within 30 days must receive an official response.
White House spokesman Josh Earnest said it is up to the Justice Department to respond to an extradition order. The US Fish and Wildlife Service announced on Thursday it had opened an inquiry into the matter.
"We're investigating the killing of #CecilTheLion. Will go where facts lead," the agency said on Twitter. "We ask Dr Palmer or his rep to contact USFWS immediately."
The incident is under investigation by the Zimbabwean and American authorities.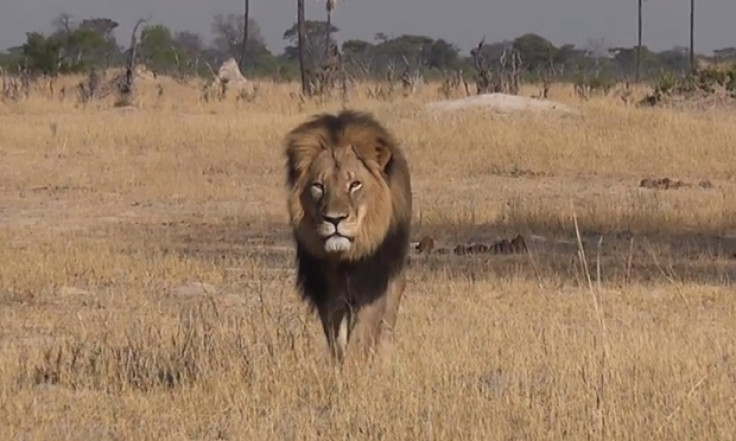 Zimbabwean officials have said they wish to speak to Palmer, but the US embassy in Harare said it was not aware of any extradition requests.
A petition on the Care2 Petitions site asking Zimbabwe to stop issuing permits that allow hunting of endangered animals, has also won over 200,000 signatures.
It reads: "The legend of Cecil started about three and a half years ago, when the then-10-year-old lion was kicked out of his pride, beaten by younger, more powerful males. Hunters argue that as loners, prideless male lions aren't as important to sustaining lion populations. But Cecil wasn't finished."
LionAid, a UK-based organisation involved in lion research in Africa, has sought a total moratorium on all lion trophy hunting imports into the EU from any African country until verifiable independent lion population counts are undertaken.
Facing global condemnation, Palmer has received death threats and is now said to be in hiding and under police protection.
Protesters have gathered outside his suburban Minneapolis dental practice wielding placards including one that said: "Let the hunter be hunted!"
Palmer's office has been temporarily closed and his website taken down. Responding to the initial outcry Palmer, who has a poaching conviction for the 2008 killing of a black bear in western Wisconsin, issued a statement to his local newspaper, The Star Tribune stating that he 'deeply regrets' killing the lion.
He said he had believed the hunt was legal, and blamed his professional guides.
"I hired several professional guides, and they secured all proper permits. To my knowledge, everything about this trip was legal and properly handled and conducted.
"I had no idea that the lion I took was a known, local favourite, was collared and part of a study until the end of the hunt. I relied on the expertise of my local professional guides to ensure a legal hunt.
"Again, I deeply regret that my pursuit of an activity I love and practice responsibly and legally resulted in the taking of this lion."
Cecil's death has highlighted the plight of wild animals who fall prey to poachers as the General Assembly of the United Nations on Thursday (20 July) passed a resolution calling on all countries to step up efforts to tackle illicit wildlife poaching and trafficking.
The measure was adopted followed a two-year campaign by Germany and Gabon.
Germany's UN Ambassador Harald Braun told reporters: "Like most people in the world we are outraged at what happened to this poor lion."
Two Zimbabwean men allegedly hired by Palmer have appeared in court on charges of poaching. They face up to 15 years in prison if convicted.
Cara Delevingne, Ricky Gervais, Jimmy Kimmel, Mia Farrow, Kristin Davis, Judd Apatow, Debra Messing, Juliette Lewis and Virginia McKenna of the Born Free Foundation, were among the celebrities leading the furious response to the heartless killing.
Meanwhile, animal rights organisation PETA said it wants to see Palmer "extradited, charged and preferably hanged".
© Copyright IBTimes 2023. All rights reserved.