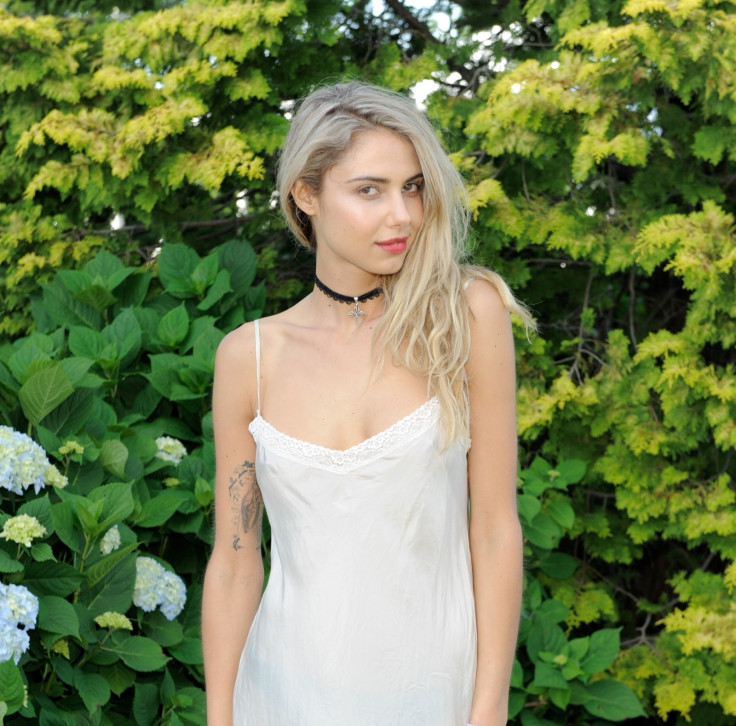 Sahara Ray has taken the social media by storm yet again. Justin Bieber's ex shared several photos and videos on Instagram live wherein she is seen frolicking in the ocean with her pals and even taking off her top to show off her breasts at one point.
Dressed in a floral red dress, the 24-year-old captioned the video "censored" as she playfully pulled down the top of the dress to show off her chest while sitting in the sand.
She then flashed a big smile to the camera, before getting up and giving a quick glimpse of her bottom to her 1.3 million followers as she walked away. In the next video, the model is seen emerging from the water again and adjusting her black choker and dress as she blows a kiss towards the camera.
The model is also seen enjoying herself with many of her beautiful girlfriends on a yacht. The group danced around on the luxury boat in a dazzling selection of bikinis.
The model came into the limelight after she was spotted skinny dipping in Hawaii with Justin Bieber in 2016. The Sorry Singer showed off his muscular physic while taking a dip in the water with the model. The singer looked completely at ease being naked, while Ray is seen semi-nude in the photos.
Ray is well-known for posting bikini shots of herself and others to promote her swimwear line, Sahara Ray Swim. Earlier, the Aussie model posted several racy photos on Instagram wherein she is seen in a white swimsuit and drinking milk straight out of a jug in one of the images.