CEO of United Talent Agency says Meghan Markle 'not a great talent'
Jeremy Zimmer criticised the Duchess of Sussex as not having "great audio talent" after she and Spotify parted ways.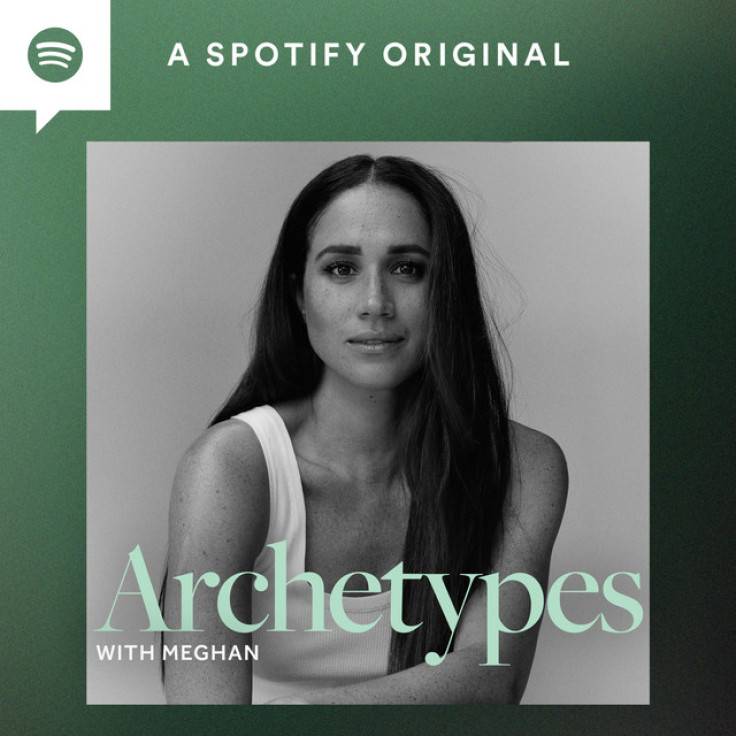 The CEO of United Talent Agency (UTA) has slammed Meghan Markle for lacking in talent as a podcast host. His criticism of the royal came after she and Spotify ended their reported $20 million deal.
Jeremy Zimmer, who co-founded UTA in 1991, shared some harsh words about the Duchess of Sussex during a conversation about the future of podcasting at the 2023 Cannes Lions advertising festival last week at La Majestic. The executive knows a thing or two about producing audio content, as his business is focused on audio.
Likewise, being the leader of one of the biggest talent agencies means he knows about talent. He has represented several A-list celebrities throughout his career including Mariah Carey, Kevin Hart, DJ Khaled, Bryan Cranston, and Chelsea Handler.
"Turns out Meghan Markle was not a great audio talent, or necessarily any kind of talent," Zimmer told Semafor. He said that just because she is famous does not make her great at podcasting.
His criticism of the Duchess of Sussex comes after she and Spotify "mutually agreed to part ways." The Sussexes, through their Archewell Audio company, reportedly "failed to find an audience or a format that worked" during their tenure with the streamer. They also were not able to provide the required output, having released just one podcast series called "Archetypes" and a holiday special since they signed the deal in 2020.
Moreover, according to the publication, the couple's "podcast ambitions were tanked by a lack of commitment to the product and ideas that never got off the ground." The report mentioned podcast ideas that Prince Harry pitched. These include shows that would have him interview some of the world's leaders, including Russia's President Vladimir Putin and former U.S. President Donald Trump, about childhood trauma.
Ultimately, he did not end up producing any shows for Archewell Audio or for Spotify for that matter. Only Meghan Markle released and hosted one season of "Archetypes" which premiered in August 2022. The 12-episode series prominently had female guests including Paris Hilton, Serena Williams, Mariah Carey, Mindy Kaling, and Constance Wu, to name a few, as the show tackled the stereotypes that hold women back. The last episode, however, was a welcome change since she interviewed comedians Trevor Noah and Judd Apatow and "Watch What Happens Live" host Andy Cohen.
Zimmer's criticism of Meghan Markle also comes after Bill Simmons, the "Ringer" founder and head of podcast innovation and monetisation at Spotify, blasted the Sussexes as "grifters."
"The f***ing grifters. That's the podcast we shoulda launched with them," he said during an episode of his self-titled podcast. He also teased that he "gotta get drunk one night and tell the story of the Zoom" call he had with Prince Harry "to try and help him with a podcast idea." He called it one of his "best stories."
There is talk that Archewell Audio is moving to another streaming platform like Amazon Audible because the Sussexes do not want their podcast content to be exclusive to Spotify. Although both parties have yet to comment on this, WME, the talent agency Meghan Markle signed with earlier this year, may have hinted at this possibility.
The agency announced that "the team behind 'Archetypes' remain proud of the podcast they created at Spotify" and that the Duchess of Sussex is continuing to develop more content for the Archetypes audience on another platform."
Aside from Spotify, Prince Harry and Meghan Markle also signed to produce original content with Netflix in 2020. They have released two docuseries thus far, "Live to Lead" and "Harry & Meghan" in December 2022. Another docuseries called "Heart of Invictus" will be out this summer pending a release date.
© Copyright IBTimes 2023. All rights reserved.