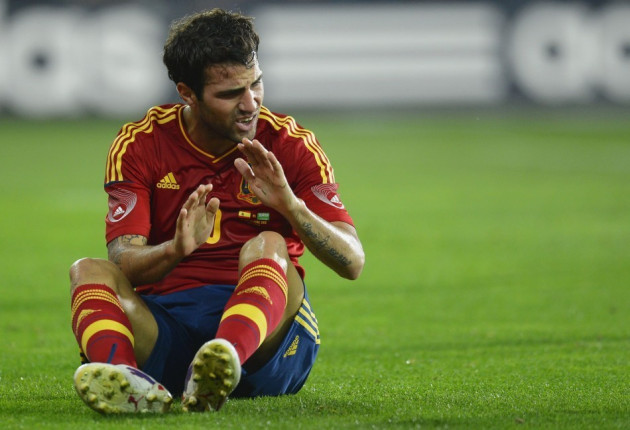 Cesc Fabregas believes Arsenal's failure to win anything during his tenure at the club was down to a number of reasons which were not always perceptible.
Arsenal have endured an eight season trophy drought since 2005 since their FA Cup win over Manchester United. The Gunners had gone close to winning the title in 2008 before an atrocious tackle by Stoke City defender Martin Taylor saw Eduardo break his leg in half. The incident took their season apart and Fabregas sees that moment as a turning point, following which the Gunners flattered to deceive in the title race for years to come.
The former Gunners captain muses over Arsenal's 2-1 loss to Birmingham City in the finals of the League Cup in 2011 when a mistake by Laurent Koscielny and Wojciech Szczesny cost the Gunners their first piece of silverware in six years. Fabregas ruminates over these moments and states that these were things that were out of their control and if they are given a lengthy stretch without disruptions, the Gunners are more than capable of going back to winning ways.
"It's difficult ... it's difficult ... it's difficult... [There's a long pause]. I don't know ... There are lots of things; there was always something. I remember, for example, the season Eduardo had that terrible injury. That impacted upon everyone and from there we started to drop. We were competing with Manchester United right until the end but we couldn't hang on. We've always been there or thereabouts but we've always had dips. You're up there fighting, someone gets injured, or this happens or that, or you hear that someone wants to leave ... I don't know... " Fabregas told the Guardian.
"In the end, it was a mental thing, yes. Eduardo gets injured and you lose the Carling Cup final to Birmingham, who then were relegated, and you lose it the way we lost it ... Imagine it! It's hard to come back, especially when you're young," he added.
However, the Spaniard refused to blame Arsene Wenger for their misfortunes but pressed the need for experience in the squad which was missing back then. Fabregas explained that a lack of senior members in the team had a telling effect during crunch times which is something the Gunners have addressed this year.
"When everyone is so young it is difficult to find someone who stands up and says: "Come on!" Also, because we were such a young team, there was always a sense of "next time", another chance. The fans kept singing and supporting too, which is great, but ... If I play badly I want complaints. No one wants to be whistled but I wanted that pressure, those demands.
"We often had team meetings and they helped, we made sense of things, but the experience was missing. We suffered because of that. Now I think they've found a good balance. They have people there who have a lot of experience like [Per] Mertesacker and Mikel [Arteta] and [Lukas] Podolski," he concluded.