Facebook CEO Mark Zuckerberg and his wife Dr Priscilla Chan have hired President Barack Obama's former campaign manager David Plouffe to lead policy and advocacy at their non-profit Chan Zuckerberg Initiative. In a Facebook post, Zuckerberg wrote that Plouffe, who managed Obama's 2008 presidential campaign and is chief adviser at Uber, would be leaving the ride-hailing company to join the Initiative.
In December 2015, Zuckerberg and Chan launched the limited liability company following the birth of their daughter Maxima, announcing plans to donate 99% of their Facebook shares to causes "advancing human potential and promoting equality".
In September last year, they pledged to invest at least $3bn (£2.45bn) over the next decade through the philanthropic company to "cure, prevent or manage" all diseases by the end of the century.
"Advocacy has always been part of our approach," Zuckerberg wrote. "When we launched our science initiative last year, I spoke about how we need to change that our government spends 50x more treating people who are sick than finding cures so people don't get sick in the first place.
"I'm excited to work with David on this. He has great experience building movements as part of companies like Uber and as campaign manager for Barack Obama's presidential campaign." Zuckerberg noted that he and his wife spent the past year meeting multiple policy and issue experts across the political spectrum, some of whom will be joining their policy advisory board.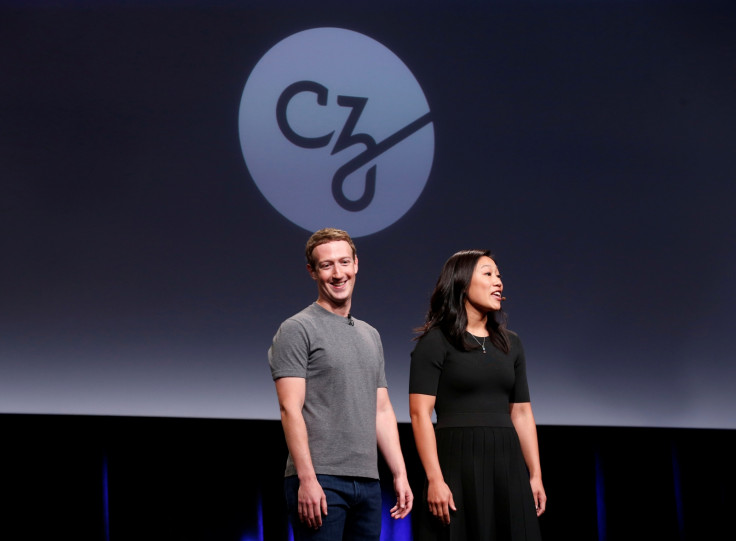 The Chan Zuckerberg Initiative is also hiring Ken Mehlman, a former campaign manager for president George W Bush's 2004 re-election campaign and chairman of the Republican National Committee to head the initiative's policy advisory board, Zuckerberg wrote. Members of the policy advisory board, which will be announced in the coming months, will work to find "opportunities to work with governments, partners and people everywhere to advance human potential and promote equal opportunity".
Plouffe praised Zuckerberg and Chan for building "a great team", which includes Jim Shelton, Cori Bargmann and Brian Pinkerton, adding that he is honoured to work with such "world-class leaders".
"My job will be to find creative ways to lift the voices of those who want to build a better future — no matter where they live, their background or their ideology," Plouffe wrote in a Facebook post. "Curing disease, improving education through personalized learning and building technology and tools to help organisations reach their full potential are areas with wide spread support and massive potential for mobilization, great storytelling and smart policy engagement."
The news came just hours before Obama delivered an emotional farewell address in Chicago.
In a statement to Business Insider, Uber chief executive Travis Kalanick said Plouffe will continue to play a "key part" in Uber and will remain on the company's board of directors.
"Three years ago, I was looking for someone to help guide Uber's strategy as we launched in more cities around the globe," Kalanick said. "David impressed me with his storytelling skills, his ability to connect with people on a human level, and his incredible passion for Uber and our mission. I'm excited that he'll bring that passion to the world-changing efforts underway at the Chan Zuckerberg Initiative, and that he will remain a key part of our family as an Uber board member, an advocate for our company and an advisor to me."
The announcement also comes amid speculation that Zuckerberg may eventually run for public office and one day run for president. Earlier this month, Zuckerberg announced that his new "personal challenge" for the New Year is to meet and talk to people in every US state by the end of 2017. Recently unsealed court filings from April 2016 also showed that Zuckerberg did seek to be allowed to serve two years in government without losing control of Facebook.
Last month, Zuckerberg said he was no longer an atheist and believes "religion is very important" in response to a commenter on his holiday post.