Charlie Gard dead: Parents Connie Yates and Chris Gard confirm death of child
Brain-damaged baby was at the centre of a legal battle with Great Ormond Street Children's Hospital
Charlie Gard, the baby at the centre of high-profile legal battles between his parents and Great Ormond Street Children's Hospital (GOSH), has died, according to The Daily Mail. His parents Chris Gard and Connie Yates have confirmed the infant's death.
Yates said: "Our beautiful little boy has gone, we are so proud of you Charlie." He was a week away from his first birthday.
Charlie was at the centre of a lengthy legal battle after his parents wanted him to undergo a therapy trial in the US, while doctors at GOSH said the treatment was experimental and that the boy had no chance of survival.
Charlie suffered from a rare mitochondrial disease and was badly brain damaged. He could not swallow, see, hear or move his arms and legs.
GOSH came under intense pressure from the public and high-profile figures including the Pope and Donald Trump to let Charlie travel to the US, but the hospital remained firm in its conviction that he was beyond hope.
The case was heard the High Court, the Court of Appeal, the Supreme Court and the European Court of Human Rights. Each time, judges found in favour of GOSH and against Charlie's parents.
When Gard and Yates finally conceded defeat, a second legal battle then ensued as to whether Charlie could die at home or had to remain in the hospital.
The west London couple again lost this battle and were resigned to watching their son die at a hospice he was moved too yesterday.
His short life was subjected to worldwide media attention. His parents notoriously stormed out of a High Court hearing on 13 July, leaving Charlie's toy monkey on the bench facing the judge.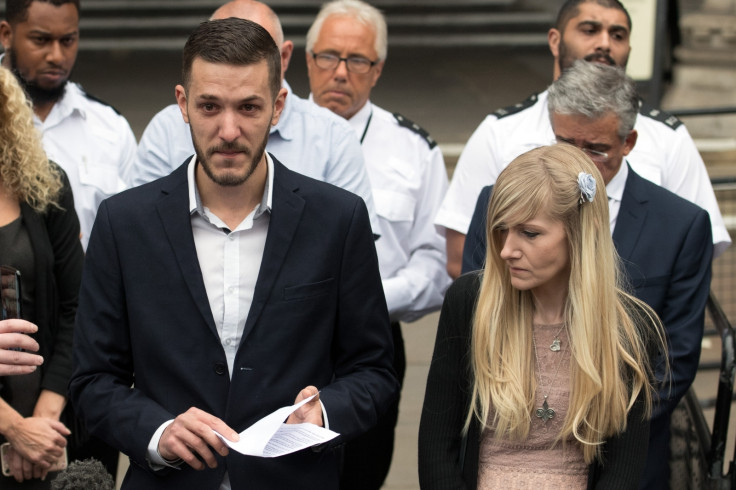 Public support for the parents generated £1.35m ($1.8m) to support his parents legal challenges and hundreds of supporters, known as 'Charlie's Army', became a regular feature outside courthouses in London.
However, that solidarity spilled over into vitriol when it emerged that doctors treating Charlie at GOSH had received death threats.
Speaking outside the High Court two weeks ago, his Chris Gard said: "Mummy and Daddy love you so much Charlie, we always have and we always will and we are so sorry that we couldn't save you.
"We had the chance but we weren't allowed to give you that chance. Sweet dreams baby. Sleep tight our beautiful little boy."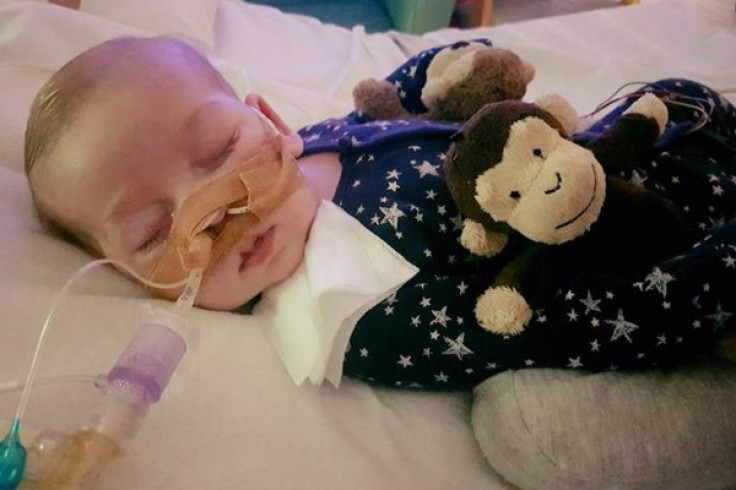 © Copyright IBTimes 2023. All rights reserved.