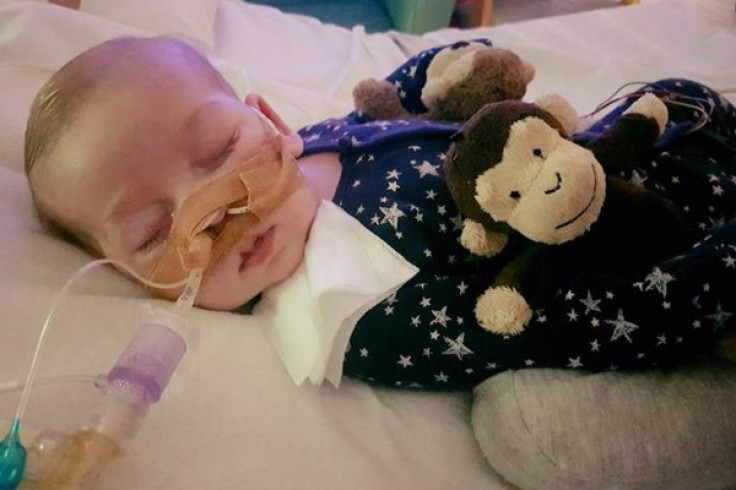 A High Court judge has banned anyone from revealing the exact time of Charlie Gard's death after the deadline for his parents to come to an agreement with doctors on his end-of-life care passed.
Chris Gard and Connie Yates were hoping for a "few days of tranquillity outside of a hospital setting" before the 11-month-old dies, after giving up a legal challenge for him to receive experimental treatment in the US.
The pair originally wanted to take the baby back home for his final few days, but settled on transferring him to a hospice.
The parents hoped Charlie would be able to spend a longer period in the hospice – his first birthday falls on 4 August – with the assistance of a private medical team.
Yates even put out a desperate plea on Facebook for a paediatric intensive care consultant to assist and facilitate with a hospice or home stay prior to the 12pm deadline.
Doctors at Great Ormond Street Hospital (GOSH) said it would not be practical for Charlie, who is severely brain damaged, unable to breathe without machines and cannot move his arms and legs as a result of his mitochondrial DNA depletion syndrome, to receive treatment at their home and argued it is not in his best interest for him to be kept alive at a hospice for a long period of time.
A High Court judge gave the involved parties until 12pm on Thursday (27 July) to come up with an agreement for Charlie's end-of-life care, which has now passed, though it was unclear whether any compromise had been reached.
It was previously determined Charlie will be moved to a hospice and taken off life support "shortly after" if no agreement was met.
Justice Francis also ruled that if Charlie moves to a hospice, details such as which hospice he had been transferred to and the exact timing of his death will not be made public.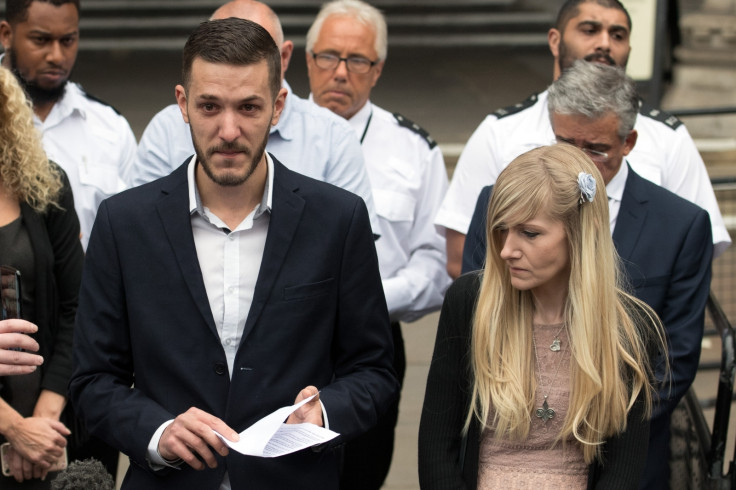 Charlie's parents had staged a five-month battle for the baby to be sent to the US for experimental treatment for his disease.
Dr Michio Hirano, an American neurology expert from Columbia Medical, previously said he believed there was at least a 10% chance his NBT therapy could improve Charlie's condition.
In a statement, GSOH condemned Hierano for making this assumption after it was revealed that he had not visited the hospital to examine Charlie, not seen Charlie's contemporaneous medical records, viewed Charlie's brain imaging or read all of the second opinions about Charlie's condition.
In a statement, the hospital added: "Further, GOSH was concerned to hear the professor state, for the first time, whilst in the witness box, that he retains a financial interest in some of the NBT compounds he proposed prescribing for Charlie."
After announcing their decision to end their legal battle with GOSH at the High Court in London, Gard said: "This is one of the hardest things we will have to say...this is about a sweet innocent boy born with a disease.
"We have decided it's no longer in Charlie's interest to have treatment. Our son is an absolute warrior and we will miss him. We are now going to spend our last precious moments with our son, we would ask our privacy is respected.
"We are so sorry we could not save you, sleep tight our sweet boy, we love you."
The case gained attention around the world after Charlie's parents received support from high-profile names such as Pope Francis and US President Donald Trump.