Charlie Hebdo: France deploys flagship aircraft carrier Charles de Gaulle against Isis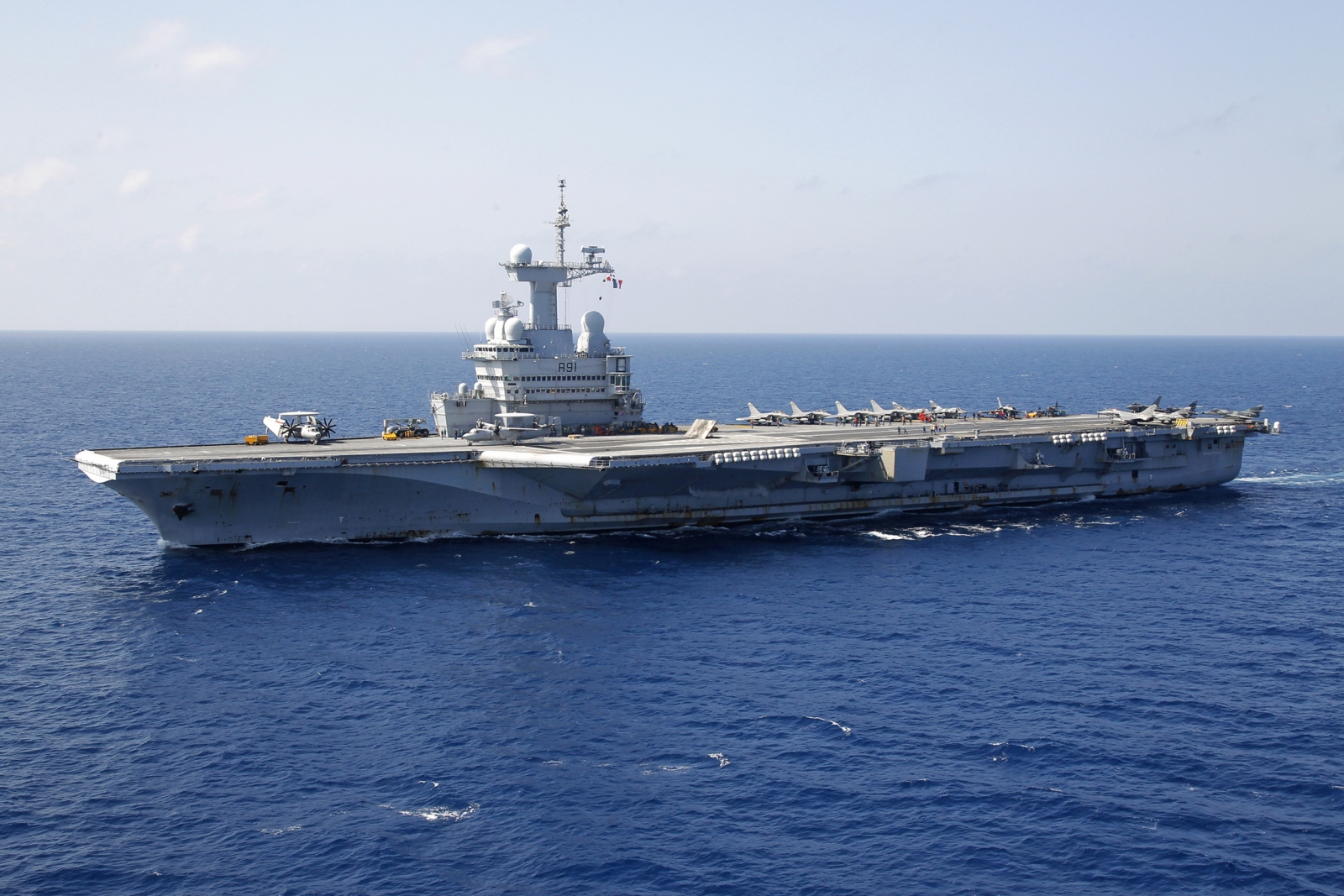 French President Francois Hollande said the country's flagship military vessel, aircraft carrier Charles de Gaulle, is to be deployed against Islamist groups in the Middle East in the wake of the deadly terror attacks in Paris.
The 261.5 m (858 ft) vessel is to join a US-led international effort against the Islamic State group (previously known as Isis) in Iraq and Syria.
Hollande said the attacks that killed 17 people in the capital "justified" adding the nuclear-powered carrier to France's military contingent already involved in anti-Isis operations.
"The aircraft carrier will work in close cooperation with coalition forces," he said, speaking aboard the Charles de Gaulle, for his annual address to the Armed Forces, Reuters reported.
One of the Paris attackers, Amedy Coulibaly, claimed to be an Isis affiliate. He killed a policewoman and four Jewish shoppers at a kosher bakery over two days last week.
The other two gunmen, brothers Said and Cherif Kouachi, said they were members of rival Islamist network of Al-Qaida in the Arabian Peninsula (AQAP) instead.
They stormed the offices of satirical magazine Charlie Hebdo killing 12 between cartoonists and other staff. AQAP top leader, Sheikh Nasr al-Ansi, claimed responsibility for the attack in an 11-minute video.
"The one who chose the target, laid plan and financed the operation is leadership of al-Qaeda in Arabian Peninsula," the commander of al-Qaeda in the Arabian Peninsula (AQAP) said in a video message. "We claim responsibility for this operation as a vengeance for the Messenger of Allah."
US intelligence officials, however, said there was no evidence supporting al-Ansi's claim.
The Kouachi brothers and Coulibaly were shot dead by police at the end of two separate tense hostage standoffs.
French detectives said they are hunting for another six possible members of the same terror cell.
© Copyright IBTimes 2023. All rights reserved.