Charlie Hebdo issue sold out in France: Long queues and scuffles at news kiosks
Charlie Hebdo's defiant new issue sold out before dawn around France, with scuffles at kiosks in Paris over dwindling copies of the paper featuring the Prophet Mohammed on its cover. Copies of the latest edition are being offered on eBay for £5,000.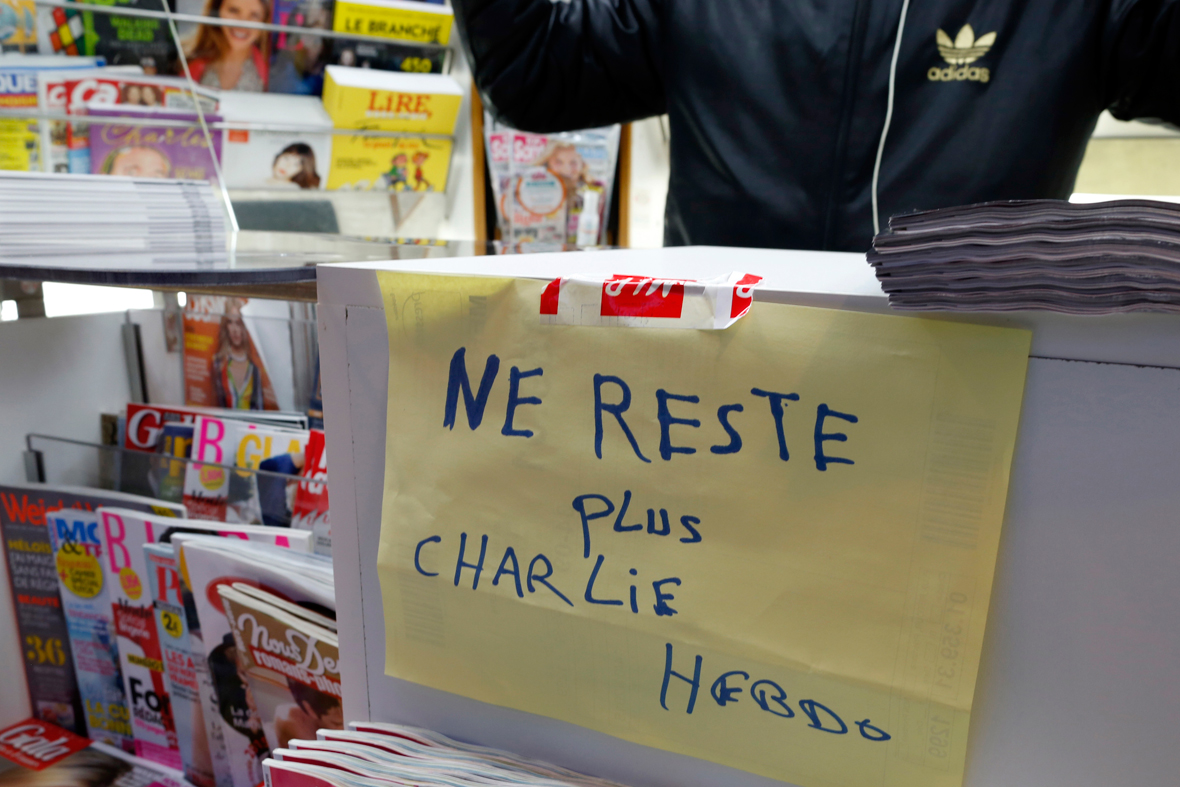 The latest issue had a print run of three million – more than 50 times the usual circulation.
The new issue vanished from kiosks immediately. Some newsstand operators said they expected more copies to arrive on Thursday.
The newsagent at Gare du Nord rail station said it opened at 5:15 am local instead of the usual 6:00, and its 200 copies sold out in less than 15 minutes.
A kiosk near the Champs Elysees that opens at 6am, was sold out by 6:05. Another, near Saint-Lazar, reported fights among customers.
In Charenton on the eastern edge of Paris, queues formed in the early morning darkness at the normally quiet newspaper stand near the metro, until people got closer to a notice by the door saying "Charlie Hebdo: none left".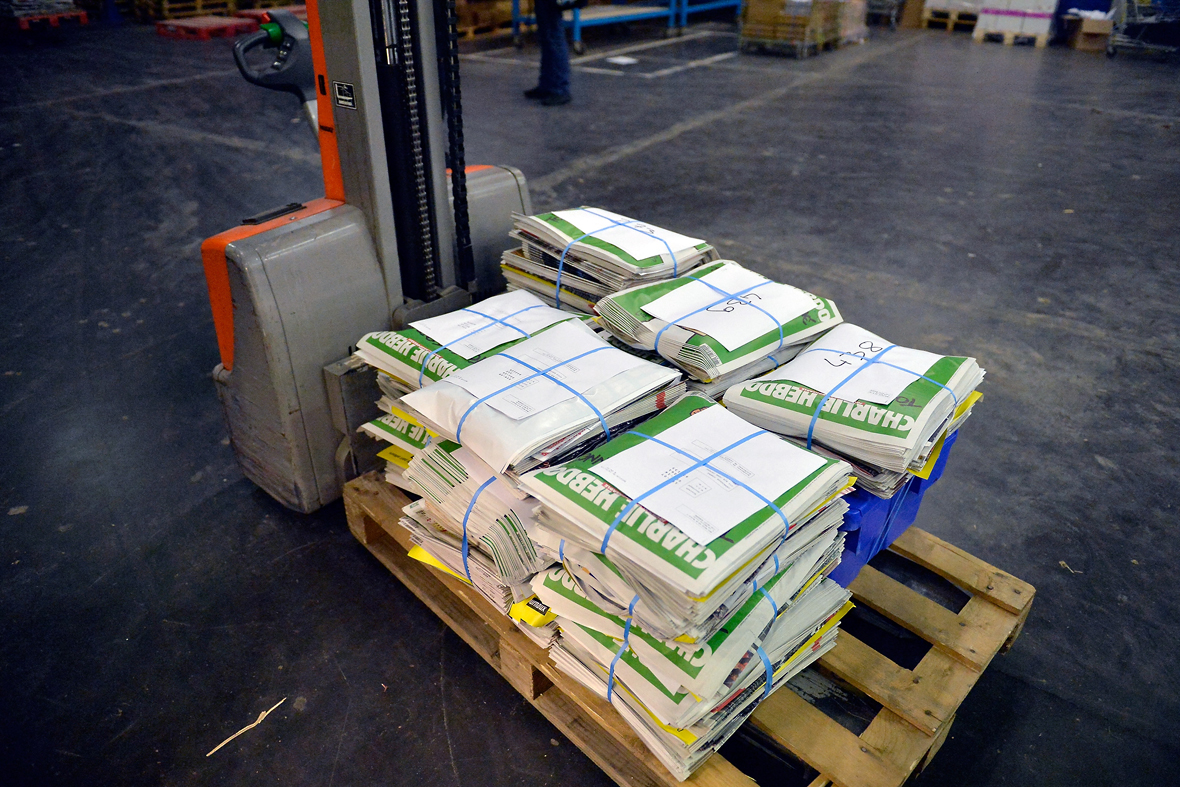 "Distributing Charlie Hebdo, it warms my heart because we say to ourselves that he is still here, he's never left," said Jean-Baptiste Saidi, a van driver delivering copies before dawn.
The front page of Charlie Hebdo's January 14 edition shows a cartoon of a tearful Prophet Mohammed with a sign "Je suis Charlie" (I am Charlie) below the headline: "Tout est pardonné" (All is forgiven).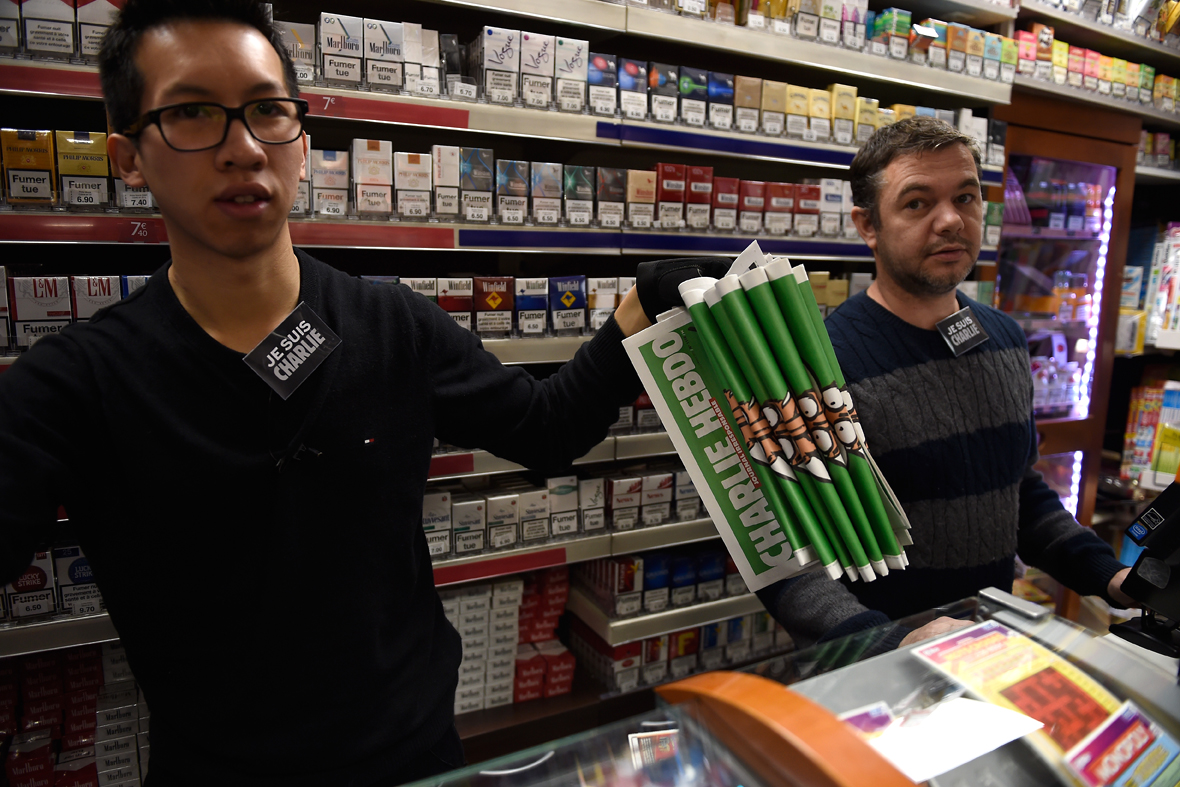 All proceeds from the sale of this week's edition will go directly to Charlie Hebdo, in a windfall for a publication that had been struggling financially, after distributors decided to waive their cut.