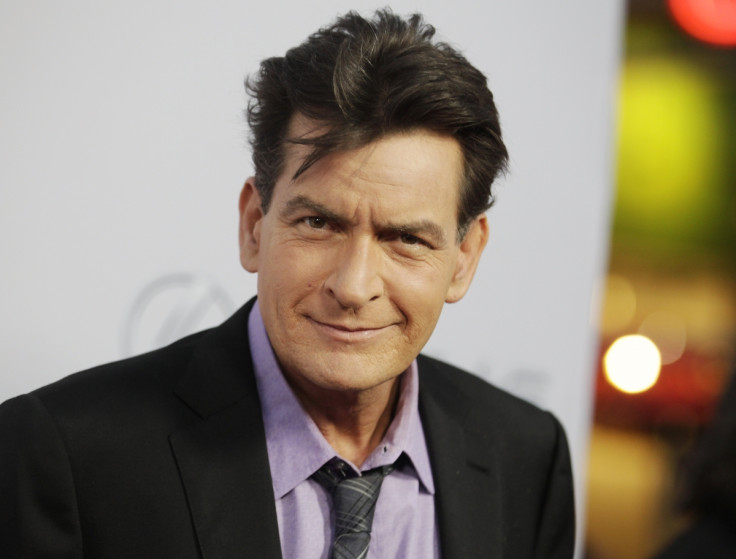 Actor Charlie Sheen is being investigated by detectives from LAPD's Threat Management unit over allegations that he threatened his ex-fiancée Scottine Ross, reports USATODAY.
This came to light when Radar Online issued a report, detailing how the publication had been served a subpoena from Los Angeles police, in the hope of obtaining a 35-minute audio recording from its New York City office. The tape allegedly features Sheen threatening to hire people to "kick Ross' head in" along with other verbal threats. Upon seeing the article based on the recording, Ross – who sometimes goes by the name of Brett Rossi – decided to contact police.
"[Ross] takes it extremely seriously because she knows him and knows his personality and behavior," David Ring, Ross's lawyer explained. "It's not just his typical bluster. I heard [the tape] and it's legitimate. I know the context, and there are things he said on the tape that only he would know because we were in settlement talks at the time (over the lawsuit)."
However, The National Enquirer editor-in-chief Dylan Howard [who also acts as editorial director for RadarOnline.com] is hesitant in allowing police access to the tape, saying in a statement:"We believe the search warrant is illegal and violates federal and state law prohibiting the use of search warrants against media companies who are reporting news and information."
Ross, who was engaged to the former Two and a Half Men star from February to October 2014, recently filed a lawsuit against Sheen on the grounds that she had endured numerous physical assaults and death threats throughout their relationship. The adult film star also stated in her claims that Sheen had not disclosed the fact that he was HIV positive to her despite the pair having unprotected sex.
Sheen's lawyer, Marty Singer, addressed Ross' accusations in a statement last week, saying; "This is a publicity stunt. The Temporary Restraining Order was obtained without notice to Charlie Sheen or his attorney. I believe it is the first time someone obtained an order based on a story in a tabloid." Neither Singer nor Sheen's publicist have so far commented on the most recent news involving the police investigation.
For more entertainment news follow A-List on Twitter @Alistinsider