Kerry Washington: Scandal actress slams AdWeek magazine over 'unfortunate' Photoshopped cover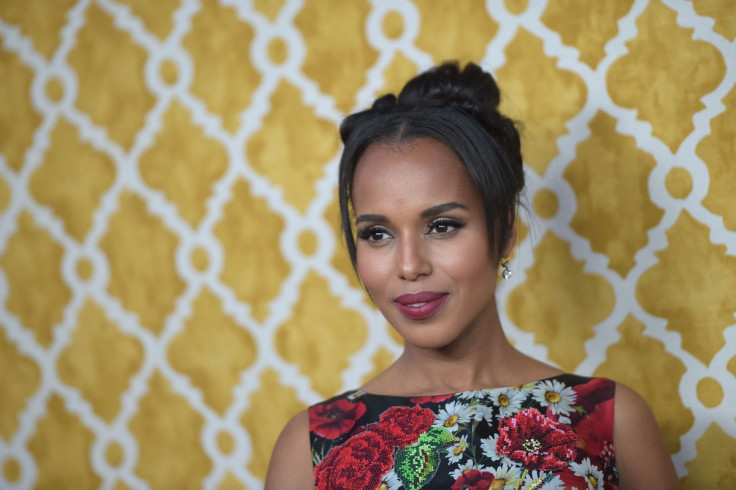 Kerry Washington may be "honoured" to grace the cover of AdWeek magazine but she is not impressed with the Photoshopping. The Scandal actress has slammed the publication for altering her image on the cover of their latest issue, saying that while some editing is appreciated, she now looks unrecognisable.
In a lengthy Instagram post, the 39-year-old explains she was excited when the magazine invited her to feature on the cover but felt she could not remain quiet about the finished result. Washington says: "I'm proud of the article. And I like some of the inside images a great deal. But, I have to be honest...I was taken aback by the cover. Look, I'm no stranger to Photoshopping. It happens a lot.
"In a way, we have become a society of picture adjusters – who doesn't love a filter?!? And I don't always take these adjustments to task but I have had the opportunity to address the impact of my altered image in the past, and I think it's a valuable conversation."
She continued: "Yesterday, however, I just felt weary. It felt strange to look at a picture of myself that is so different from what I look like when I look in the mirror. It's an unfortunate feeling.
That being said. You all have been very kind and supportive. Also, as I've said, I'm very proud of the article."
AdWeek have now responded to Washington's message in a statement, with AdWeek's editorial director Joe Cooper saying: "Kerry Washington is a class act . We are honoured to have her grace our pages. To clarify, we made minimal adjustments, solely for the cover's design needs. We meant no disrespect, quite the opposite. We are glad she is enthusiastic about the piece and appreciate her honest comments."
He added on Twitter: "Happy @kerrywashington was proud of her Adweek profile, sad cover misses for her. Added volume to hair for dramatic effect. No disrespect." The Confirmation actress also claimed there were parts of her interview which were omitted from the final article.
Washington has spoken out against Photoshopping in the past, criticising InStyle in 2015 for lightening her skin on their February cover. After the magazine released a statement on the issue, the actress tweeted in response: "Beautiful statement. Thank u 4 opening this convo. Its an important 1 that needs to be had."
Elsewhere, the Emmy-nominated is celebrating good news after ABC's Scandal was renewed for a sixth season.
© Copyright IBTimes 2023. All rights reserved.