With three failed marriages behind her, Kerry Katona hasn't had much luck on the relationship front. So it comes as no surprise that the reality star is reminiscing about what could have been. The former Atomic Kitten singer has claimed that she lost out on a chance with Colin Farrell after rejecting the Hollywood hearthrob's advances over a decade ago.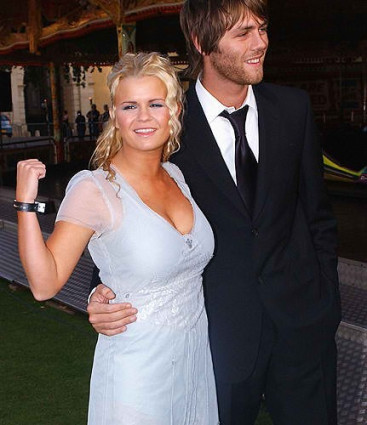 Speaking to OK! Magazine, the 35-year-old star said that he came on to her at an event, and despite having a crush on the Total Recall actor at the time, she turned him down as she was already married to former Westlife star Brian McFadden.
"My old crush was Colin Farrell. I met Colin years ago when I was married to Brian and he came on to me," she explained. "I was out with Keith Duffy and Colin was stroking my leg and saying 'you're a fine young thing'. I would have gone for him."
The revelation comes just months after Katona ended her third marriage to George Kay, which lasted just over a year. She confirmed she was preparing to divorce the former rugby league player just hours after he was arrested for allegedly attacking her and possessing a taser gun. Katona married Kay at the Tortworth Court Four Pillars Hotel in South Gloucestershire in September 2014 after a whirlwind romance. Katie Price served as one of her bridesmaids.
She was also previously married to taxi driver Mark Croft. Among her children are Molly, 15, and 13-year-old Lilly-Sue from her marriage to McFadden, while Croft is the father of Heidi, nine, and Maxwell, eight. She has Dylan-Jorge, one, with Kay.
Katona is now on a self-imposed 'man-ban' ,choosing to focus on work rather than dating. "I'm just focusing on myself and my exercise," she told OK! "I had no confidence or self-worth. I was eating and drinking what I wanted and thought 'What's the point? I might as well be fat and ugly, no one is going to love me.'"