As Charlie Sheen gears up for his "revealing" exclusive Today Show interview this morning (17 November), many are speculating that the "personal announcement" he is set to make will be linked with the recent reports that a major Hollywood actor is HIV positive. TMZ have already begun reporting that the former Two And A Half Men star is the unnamed A-List womaniser.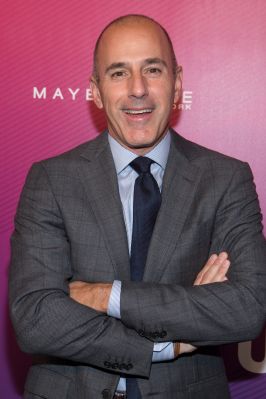 This morning's interview will be available on TODAY.com after it has aired on NBC at 7am (12pm UK time), but for those who would prefer to see the interview unfold live, NBC are offering a live stream of their TV channel on their website here.
Numerous publications including Esquire and The Sun have claimed the actor's lawyers are "braced for the threat of potential lawsuits," as it has been allegedly rumoured that the women the mysterious celebrity has had past relationships with were unaware of the star's diagnosis.
Back in 2011, Sheen almost 'broke the internet' in a previous Today Show interview that subsequently coined the phrase "winning!" The 50-year-old relayed that he's struggled to take rehab centres seriously in the past because the Alcoholics Anonymous manual was"written for normal people, people that aren't special, people that don't have tiger blood, you know, Adonis DNA".
Rumours that Sheen's announcement will be associated with the Hollywood HIV reports have been fuelled by a recent interview a source close to the actor conducted with Hollywood Life. The source claimed Sheen's bizarre behaviour and meltdown about having "tiger blood" and "adonis DNA" was in reality, a reaction to the news of his diagnosis, but of course no one was aware of this at the time.
"Charlie has been HIV positive for a few years," the insider stated. "When he went through his meltdown a few years ago with 'tiger blood' and 'winning' was when he found out."
For more entertainment news follow A-List on Twitter @Alistinsider