A woman who says she is Chechnya's first transgender person has spoken of her dramatic flight from persecution in Russia to the US after she survived an attempt on her life.
Calling herself 'Leila', she said she had gender reassignment in the mid-2000s. Back in 2002, she even worked in the administration of the president of Chechnya, the father of Ramzan Kadyrov, Akhmad, who was assassinated in 2004.
"I even met with (Akhmad) Kadyrov-senior. He was a nice man, and there was no negative feeling towards me from him that I noticed even though I had plucked eyebrows and it was clear that I stood out from the crowd," she told the independent Russian TV station, Rain.
But when she moved to the Russian capital, she faced harassment. Her relatives had been ordered by unknown people to arrange for her murder otherwise they threatened to "find her and bring you back the body".
She was attacked in the city centre in October 2015, where she suffered stab wounds after being told by her Chechen attacker: "When will you stop disgracing your people?"
Despite receiving threatening texts, the police would not take seriously her concerns, even telling her she should go to Europe or they would escort her back to Chechnya themselves.
Following the attempt on her life, she stayed hidden, often changing apartments at short notice. She looked at moving to Argentina, but en route via Mexico, she was told that the attackers knew where she was headed and so changed plan, and went to the US.
The persecution of the LGBT community in Chechnya started around 2007 when Ramzan Kadyrov came to power, she told Rain TV, which said it had verified her identity through human rights workers in in the country. She said she knew at least two people killed in the Chechen capital of Grozny for their sexual orientation.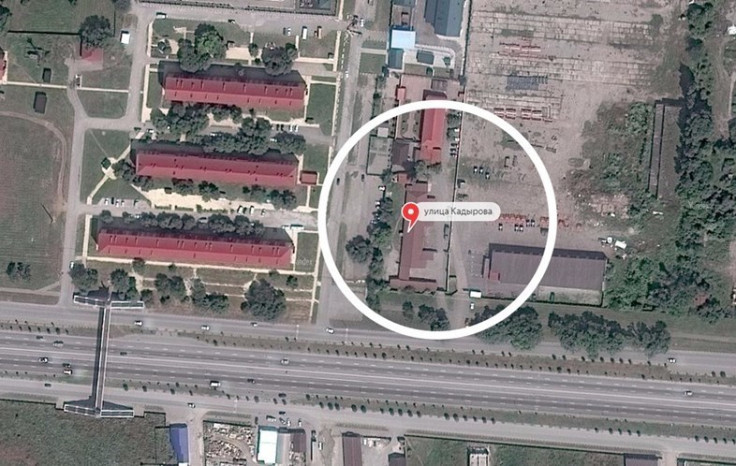 Demands have been growing to pressure the Russian government in tackling the persecution of gay people in the southern republic. Three LGBT French rights groups filed a complaint at the International Criminal court (ICC) on Tuesday (16 May).
Meanwhile, the US has denied visas for around 40 gay Chechens who are in hiding in various locations around Russia, according to the Russian LGBT network, the Independent reported.
A US State Department official would not confirm or deny this, as visa records are confidential, but told the Independent: "The United States continues to be concerned about the situation in the Republic of Chechnya, where credible reports indicate at least 100 men have been detained on the basis of their sexual orientation.
"Credible reports further indicate that some of those men have been tortured and even killed. The United States categorically condemns the persecution of individuals based on their sexual orientation or any other basis."