Ashley Cole has put his England place under the spotlight after tweeting that the FA are a 'bunch of twats,' as the footballing body released their written statement over the John Terry verdict.
Terry was found guilty of using abusive language against Anton Ferdinand when Chelsea played QPR last year, and though a court found him not guilty, the FA ruled that on the balance of probabilities his defence was not acceptable.
Though the finding was made last Thursday, the written reasons weren't released until today, and besides the FA saying that Terry's evidence was "improbable, implausible and contrived," the commission also found that Cole's corroboration with Terry's story was also tenuous.
And now Cole has weighed in his opinion over the findings, tweeting: "Hahahahaa, well done #fa I lied did I, #BUNCHOFTWATS"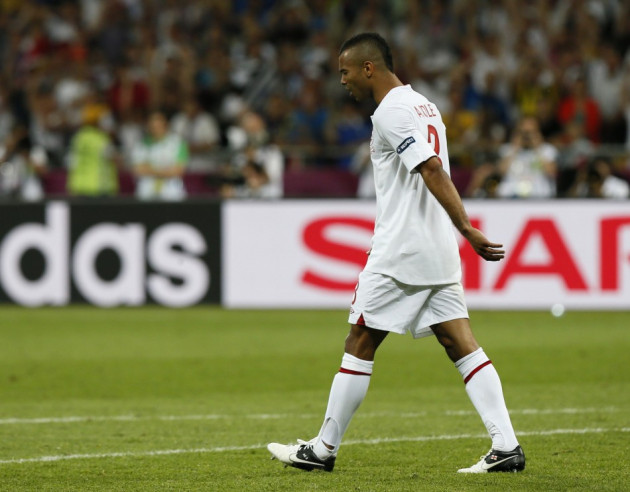 The tweet will no doubt put his place on the England squad into serious jeopardy, with John Terry already having retired from the side after he said he felt his position became untenable.
Cole is currently on 99 caps, and has been selected for Roy Hodgson's side this month, in which he would have surpassed 100 appearances for his country.
The 31 year old is no stranger to controversy, being in trouble with both the law and his club on multiple occasions as he most recently shot a 21 year old work experience student with a .22 cailbre air rifle in 2011.
The star has since apologised for his words, saying in a statement through his solicitor: "I was really upset and tweeted my feelings in the heat of the moment. I apologise unreservedly for my comment about the FA."