Chelsea FC partner Capital World Markets investigated by police over alleged fraud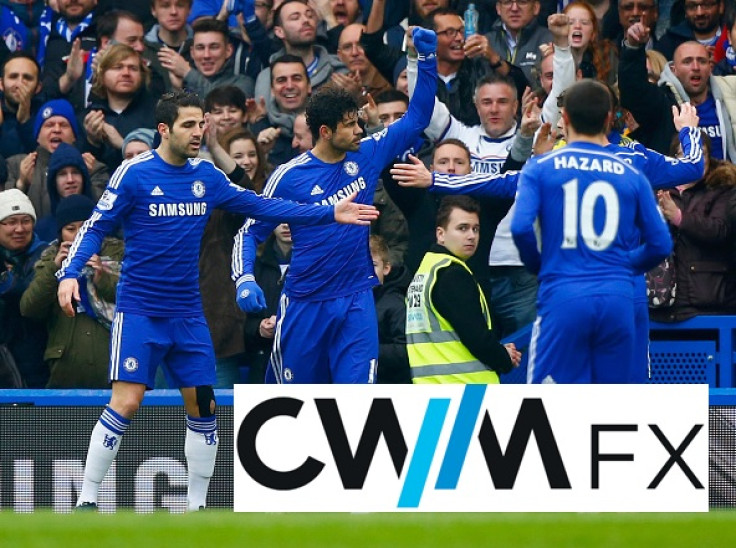 The forex division of Capital World Markets (CWM FX), which is a promotional partner of Chelsea FC, is being investigated by City of London Police over alleged fraud.
Thirteen people - 10 men and three women - who work for the firm were arrested at the Heron Tower on Bishopsgate on 3 March on suspicion of fraud by false representation, conspiracy to defraud and money laundering.
The Stamford Bridge club started its partnership with the firm in January in a deal that runs until 2018. CWM said it wanted to "develop its presence across Chelsea's digital media channels with a series of cross-promotional and marketing activities".
Detectives, supported by the Financial Conduct Authority, seized a host of computers and documentary evidence. The thirteen suspects were questioned and then released on bail until September.
The police are now appealing to people who may have put money into the investment vehicle, as an investigation into its trading protocols gets underway.
Detective superintendent Maria Woodall, who is overseeing the investigation for the City of London Police, said: "The primary objective of the arrest phase of this investigation was to stop what we believe was ongoing criminality and prevent people putting their money into CWM's managed funds offering 5% interest per month.
"Now we need anyone who thinks they have invested in this specific enterprise to get in contact and help us clarify exactly how this company has been using the funds given to them in good faith by citizens living in both the UK and abroad."
In a statement, CWM World told IBTimes UK it had been unfairly targeted by malicious individuals.
"CWM believe that they have been the victim of an orchestrated campaign initiated by individuals motivated by personal animosity," a spokesman said.
"CWM understands from third parties that clients have received calls from an individual; the purpose of the calls appears to have been to raise doubt about CWM as a business. Despite requests made of the police, they have thus far failed to provide the name of a single investor who has raised concerns with them.
"CWM have made an offer to the City of London Police to ring fence funds, additional to those invested, to underwrite investors' protection and allay any genuine concerns.
"CWM World is a respected group of companies with a multi-million pound turnover, operating with dozens of partners in a number of countries. There is no sustainable basis for these allegations and we will continue to operate as a premier brand".
Chelsea declined to comment.
© Copyright IBTimes 2023. All rights reserved.