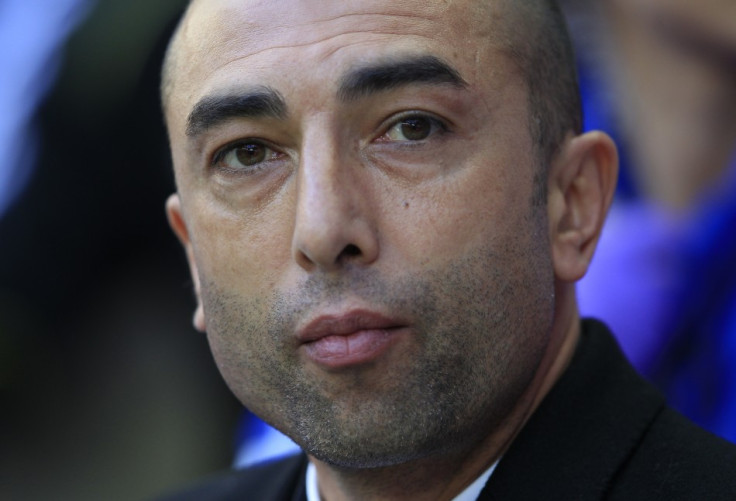 Chelsea interim manager Roberto Di Matteo, who seems to have grown sick of his uncertain future at Stamford Bridge, has hinted he will quit the Blues unless he is offered a permanent contract by club owner Roman Abramovich, according to a Sun report.
The 41 year old Italian, who helped Chelsea win their maiden Champions League trophy this season, has reportedly snubbed the one year temporary deal offered by Abramovich. The Russian billionaire is reportedly looking for a manager on a temporary basis till former Barcelona boss Pep Guardiola returns from his 12-month break.
However Di Matteo, who feels he has earned the permanent job at the Blues' camp after helping Chelsea win the Champions League and FA Cup, is not ready to again commit to a temporary deal as he knows that many other clubs will be willing to give him much better offers than Abramovich. Di Matteo is reportedly interested in becoming the new Aston Villa manager as he still has a house in the Midlands, which he bought during his time with West Bromwich Albion.
However, Chelsea chief executive Ron Gourlay insists that the former Italian midfielder has a very good chance of getting the Chelsea manager's job on a permanent basis, especially after Di Matteo's excellent achievements this season.
"The fact that he has the Champions League on his CV helps him enormously. I know there has been speculation in the press and media about conversations with 'XYZ,' ESPN quoted Gourlay as saying.
"That has not been the case. We will sit down as a board of directors with our owner as quickly as we can and take our decision from there. We are going through that process now and then we'll sit down... it's only been a couple of days [since the season ended]," said Gourlay, according to a Goal.com report. Meanwhile, Gourlay also admits the Blues' new manager will be unveiled over the next couple of weeks, despite there being no reports of him having discussions with Abramovich.
"[An appointment could be made] any time over the next couple of weeks and certainly by the time we go on tour. The players report back on July 4 or 5 and in an ideal world you want the coach in position by then," ESPN quoted Gourlay as saying.
Senior Chelsea stars have already given Di Matteo their backing after his 11 weeks as interim manager.