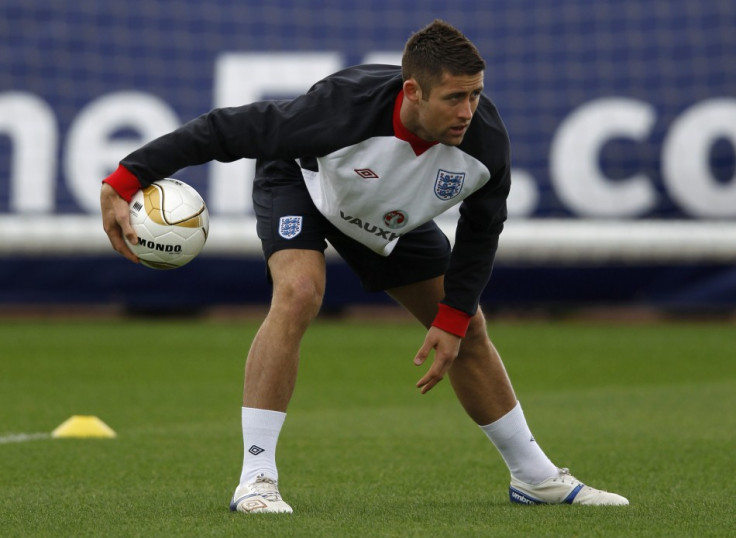 Gary Cahill says that he is taking advantage of every available opportunity this season, after the defender signed with Chelsea in the January transfer window.
Cahill made the move after a great deal of speculation that he would swap Bolton for a top club, with the England international's contract running out in the summer.
And as he settles into life at Stamford Bridge, Cahill says he couldn't be happier to be at Chelsea.
"I am excited about it," he told the official Chelsea website. "Obviously, it's a long way from home for me, but it's a new chapter in my life and it's all good life experience.
"Coming down to London, I don't think I'll be short of things to do, being the capital, there's always lots going on. Moving from up north, it will be a lot different but I'm looking forward to it.
"You only have a short career when you play football so you have to take every opportunity that's given to you."
Cahill was one of three signings by Chelsea in the January transfer window, with Patrick Bamford and Kevin de Bruyne also signing deals with the Blues.
One target who came up a lot in relation to Chelsea during the winter period was Milos Krasic, and while recent speculation has connected him to a move to Russia, the winger's agent says he is not even thinking about moving to the country.
"I can only say that as it stands right now, Milos is not thinking about moving to Russia," Krasic's agent Vlado Borozan told www.tuttomercatoweb.com.
"He was in Russia for seven years (at CSKA Moscow) and even though Zenit is a great club, he wants to remain on this side of Europe.
"The transfer window (in Russia) closes at the end of the month and I cannot exclude that he might change his mind although I think it would be very difficult.
"He knows that at Juve he will not find space but he is aware of his choices."