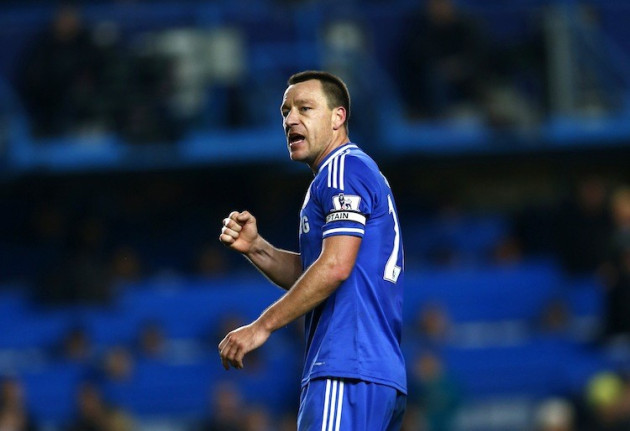 John Terry has admitted he's hopeful that Chelsea will hand him a contract extension after insisting he still has a lot to offer the club in the future.
Terry made his 400th league appearance for the Blues last weekend as the side defeated Southampton 3-1 to take their place behind leaders Arsenal in the table.
The 33 year old said he was honoured to be able to achieve such a milestone and believes that he can continue with Chelsea beyond next summer when his current deal runs out.
"The stats don't lie and my career doesn't lie," Terry said, according to Metro. "The fans have been patient with me throughout my whole career.
"Hopefully I've got a lot more to give for them and the football club. Hopefully these milestones keep coming."
Chelsea have been working on creating their next generation of stars and while the side appeared to be looking to clean out their older players such as Frank Lampard last summer, they eventually handed the 35 year old a new deal with the club until next summer.
Terry appeared to be seeing more limited game time at the start of the year but since Jose Mourinho came into the fold the defender has been looking close to his best form once again, and his goal against Southampton at the weekend proved he still has what it takes to compete with the best.
And the former England international believes that Chelsea have what it takes to win the Premier League title for the fourth time in his career.
"The Premier League is more open than I've ever seen it," he explained. "We saw that with Hull beating Liverpool. It was important [to beat Southampton] with Man U and Liverpool dropping points. It was a chance to push on and pull away from them.
"I'm delighted that the team are playing well, my form's very good. I can chip in with a couple of goals. Ideally I'd like to be sitting top of the league. I feel as though it will come and we'll get better and better."