Belgian international midfielder Kevin De Bruyne has revealed he may leave Chelsea in the summer, for a second consecutive loan spell. The 21-year-old is presently on loan to Bundesliga side Werder Bremen and is enjoying an excellent season with the club, having scored six goals and created eight others from 27 league appearances.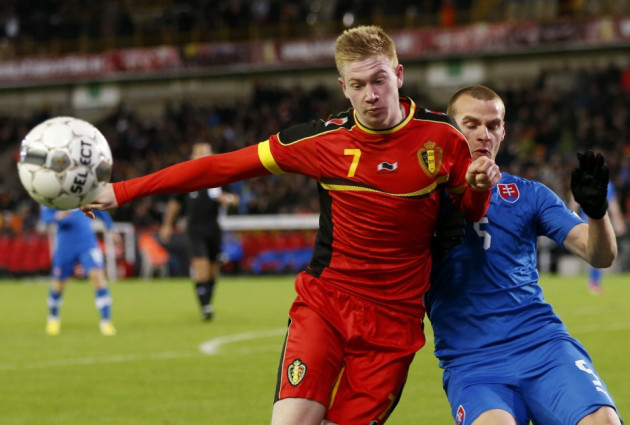 De Bruyne joined Stamford Bridge in January last year, from Belgian champions Genk, for a reported £6.7m fee. The youngster was immediately loaned out to his hometown club to complete the 2011/12 campaign.
He moved to London at the start of the present season but apart from a few appearances for the Blues during their pre-season tour of the US, was not considered ready to be a first team member of the club and loaned out for the year to Bremen.
Now, following his performances in Germany, his agent, Patrick De Koster, told the London Evening Standard talks with Chelsea have led him to believe the Premier League club want De Bruyne in their first team for next season.
"The conversation was very positive. They are pleased with his progress. The only problem is there is still no clarity about who is head coach next season," De Koster explained.
There is interest in De Bruyne from other clubs in the Bundesliga as well, with Sky Sports indicating Borussia Dortmund and Bayer Leverkusen have expressed interest. And comments from the player himself, while not expressly confirming a transfer, seem to indicate a loan move is likely for the 2013/14 season but not to Bremen again.
"Chelsea have told my agent that I should move to a bigger club if I do not stay at Chelsea in the summer, and that I should player at a higher level. I have had a good year here, had fun, and played at a good level," the Belgian explained.
De Bruyne's future seems a little muddled at the moment, with Chelsea holding the cards. The Blues signed a five-year contract with the player, meaning he remains tied to them till 2017. That gives them significant leverage in case of a transfer bid, which, given his performances this season, may be a possibility.
However, Chelsea will also realise that with the impending departure of veteran midfielder Frank Lampard (the England midfielder is out of contract in the summer and he is unlikely to be offered an extension), De Bruyne could be an ideal replacement.
The presence of his compatriot, Eden Hazard, who at 22 is already an established first team player, will help him settle into Stamford Bridge. And the fact Chelsea also have young Belgian goalkeeper Thibaut Courtois on their books points the way to a young and very talented group of youngsters for the future.