2015 was apparently an "annus horribilis" for Cheryl Fernandez-Versini, as the singer turned to social media to kiss the year goodbye, with the message: "I'm happy to see the back of you." She posted a cryptic Instagram picture which features a black and white image of the Fight For this Love singer, kissing her middle finger as she bids adieu to the year that was and perhaps, if the rumours are to be believed, her husband too.
Cheryl, 32, wrote: "Bye 2015.. you've been real!!!!! You have taught me a lot but I am happy to see the back of you !!"
In a more festive message to her fans she added: "Happy New Year everyone.. I hope this year brings you everything you wished for & is filled with happiness, love & laughter! Wishing you a happy , healthy & prosperous new year'
The X Factor judge has been the focus of ongoing speculation sparked by her dramatic weight loss and her rumoured marriage breakdown. While she has so far stayed mum about her marriage woes, she addressed the matter of her dramatic weight loss. She attributed her shrinking frame to the stress of losing her father-in-law, Jean-Bernard's father, as she slammed the body-shamers.
In an Instagram post, she said: "You have no idea what I have been through. Just loosing (sic) my father in law v recently and everything that comes with that. Not that I am or should justify myself to anyone.
"But I am so sick of people thinking it's ok to be mean or body shame anyone. And it's always woman on woman. Have some respect and maybe think there may be reasons why before opening your mouth please."
Meanwhile, rumours about the state of her marriage refuse to die down, midst reports that she and husband Jean-Bernard are heading toward a split. The pair had a whirlwind romance and just three months after meeting, tied the knot in a secret ceremony in Mustique. However, some 19 months into the marriage, it seems the relationship is on the rocks.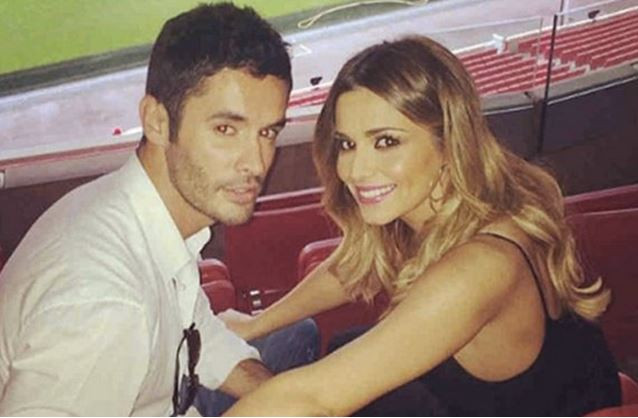 The Geordie pop star, who first rose to fame through TV reality singing show, Pop Star The Rivals, has appeared troubled in recent months and was seen breaking down on The X Factor while listening to a performance of the emotional song "Love Is a Losing Game", the lyrics of the break-up track evidently resonating with her.
Fueling rumours that the couple is heading for a split, she recently deleted a picture of her husband from her Instagram account. The image which was uploaded in August this year, showed the restaurateur lifting up his shirt to flaunt his impressive washboard stomach. She captioned the image: "He tells me I'm almost there." One snap of her partner remains on the page, taken 78 weeks ago along with her picture of her wedding ring, which she used to announce her secret marriage.
There have also been reports that JB had been unhappy with how Cheryl was represented on The X Factor and it was alleged he had a disagreement with Simon Cowell during a recording of the TV show after the music mogul, in the course of their usual banter, appeared to criticize Cheryl. Cheryl and JB were last seen together in October when they attended Ant and Dec's 40th birthday party as a couple. It's thought that they spent Christmas apart with the French entrepreneur living it up in Miami while Cheryl stayed in the UK.
If the Crazy, Stupid, Love singer does divorce her second husband, it could prove to be an expensive break-up.
According to the Daily Star, the Fight For this Love singer stands to lose half her £16m fortune as it has been reported that she did not sign a pre-nuptial agreement. She said she was "so in love" that she "refused" to discuss a pre-nup, leaving her husband open to claim half her wealth.
While 2015 was evidently a bad year for Cheryl, 2016 could be an expensive one.