Child abuse case against megachurch founder dropped after girl 'finds forgiveness through God'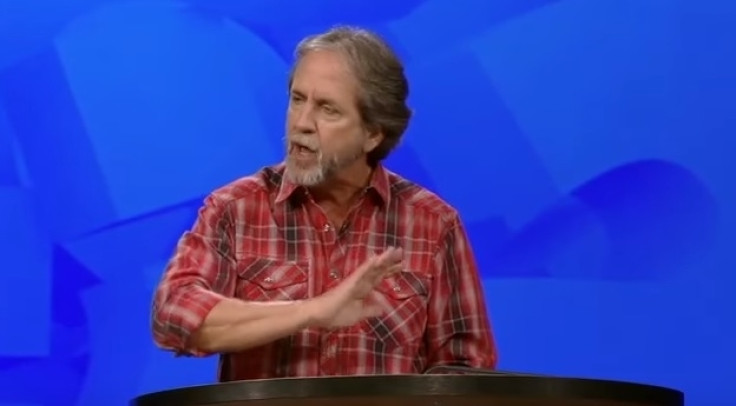 KEY POINTS
Bob Coy accused of molesting girl from the age of four.
Founder of Fort Lauderdale Calvary Church denies allegations against him.
Investigation was dropped in 2015 at request from the alleged victim.
The founder of the biggest 'megachurch' in Florida has been accused of molesting a young girl from the age of four, according to reports.
Bob Coy, founder of the Fort Lauderdale Calvary Church, is accused of abusing the child from an early age until she was a teenager.
According to the girl's mother, Coy forced the girl to perform oral sex, "finger and fondle her" genitals, force her touch his penis and engage in "dirty talk", reports the Miami New Times.
The claims were first made 2015 after the girl's mother went to police. According to the New Times, documents show that Coral Springs detectives "sat on the accusations for months" before dropping the case at the request of the girl.
The child is reported to have told police she "had an experience with God and has found forgiveness" after making the accusations.
Responding to the allegations, Michael Miller, spokesperson for the Fort Lauderdale Calvary Church, said: "We learned of this report after it was disclosed and reported to the appropriate authorities.
"We take every allegation of abuse seriously, and our prayers are with the Coy family as they pursue redemption and healing."
Michael Newnham, an Oregon pastor who runs a blog critical of Calvary Chapel, added: "There could be other victims out there. We need answers."
Coy left the church in disgrace in 2014 after admitting to "moral failings" over a string of extra-marital affairs and a compulsive porn habit.
The televangelist, described as a "rock star and cash cow" for the church, used his previous life as a cocaine-addicted Vegas strip club worker as inspiration for his followers to choose a path of redemption.