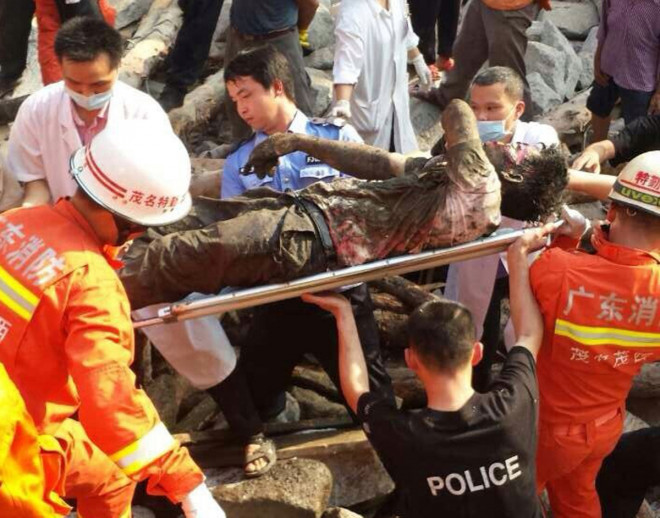 A bridge in Guangdong collapsed on Saturday, killing a total of 11 people.
Five of the victims were killed instantly while six died later in hospital, reports from the scene suggest.
The stone arch was being illegally constructed at Liangkengkou village in southern China, according to state media. The contractor has been arrested and authorities are investigating the fatal incident.
Around 26 people were taken to hospital, mostly construction workers, after being trapped under the rubble.
"I feel much better now. I could not even open my eyes when I was taken to hospital in Shenzhen township," Qin Zechu, one of the survivors, told the BBC.
According to a Maoming city government official, the village committee had arranged to build a new bridge over a waterless ditch, but failed to get permission.
The local government ordered construction to stop several times, but villagers took advantage of the three-day May Day holiday from Thursday to Saturday to restart the work.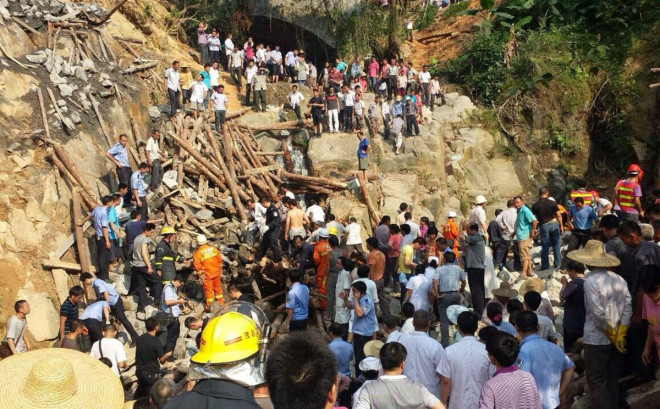 The Maoming government official said three people responsible for the project were in police custody.
Photos on state media showed a steep slope at the scene of the tragedy with dozens of tumbled stones and planks of wood, which had been used as scaffolding.
China has been at the forefront of bridge construction in recent years, with many record-breaking structures built. The country is currently home to the Danyang–Kunshan Grand Bridge, the world's longest bridge measuring over 164km (102 miles).
However, in remote and rural areas often spanning thousands of miles, proper construction and checks are difficult to regulate and maintain.
In August 2012 three people died when a bridge in Harbin city, which cost 1 billion yuan to build, collapsed suddenly.
As many as six bridges have collapsed across China since July 2011, and most have been attributed to poor construction and overloading.