China accuses Al Jazeera of smears over claims President Xi's delegation went on poached ivory spending spree
Report claims officials accompanying President Xi to South Africa bought ivory chopsticks and ornaments.
China has slammed an Al Jazeera documentary that claims a delegation accompanying President Xi Jinping on an official visit to South Africa in December 2015 went on a shopping expedition to buy illegal souvenirs like ivory accessories.
In an exclusive report by its investigative unit, the news channel said that it had secretly filmed a conversation with the manager of a Chinese restaurant in Pretoria in which he claimed that the delegation accompanying President Xi had asked him to take them shopping for illegal souvenirs.
"They loved those ivory accessories. Also rhino horn, but they didn't buy much, They bought ivory mostly," he said. The news station said that the illegal spending spree was confirmed by a second source. It however did not identify the source.
The Times said that cooks and the guides for the summit had said that the delegates, who had diplomatic immunity — and as such do not have to have their luggage inspected — had asked for ivory.
They said that the demand for ivory chopsticks and ornaments was so high that the supplier rapidly sold out.
China accuses foreign media of trying to smear country's image
A spokesperson of the Chinese Embassy in South Africa said in a statement on 13 November that "some foreign media would every so often play up alleged wrong-doing of certain individual, in hope of smearing the image of China and undercutting China-South Africa and China-Africa relations."
"We find these moves ill-motivated, and would hereby express our strong indignation and firm opposition," the statement added.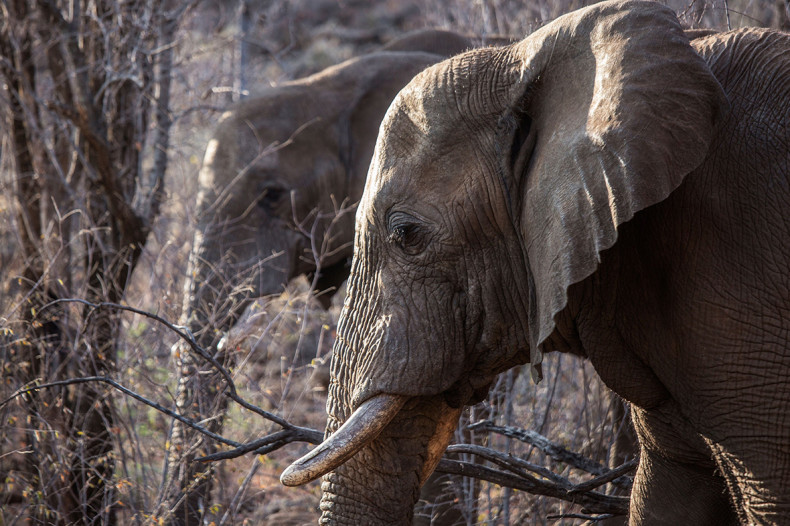 Referring to the documentary called The Poachers Pipeline, the embassy said that the Chinese government adopted a consistent and firm position on the protection of endangered wildlife such as elephant and rhino.
"I want to emphasis that China has instituted strict disciplines and regulations for its public officials, including diplomats posted overseas and officials traveling abroad. Public officials are prohibited from purchasing or taking part in the purchase of any endangered wild species or wildlife."
The spokesperson also added that any officials found to have breached these rules would be subject to "severe punishment". The Chinese government has also been relentlessly firm in the combat against the illegal trade of endangered wild species and wildlife products, the statement added.
The documentary also made allegations pertaining to South African Minister of State Security David Mahlobo, who has since denied these claims.